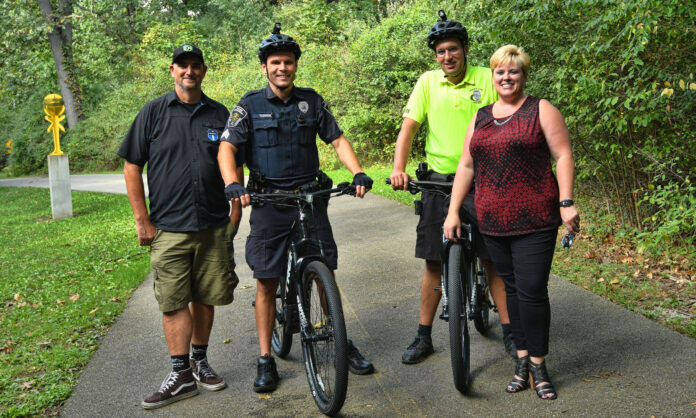 The Warsaw and Winona Lake Police Departments have recently acquired two Trek Police Electric bicycles.
The bicycles were provided thanks to a generous donation from the K21 Health Foundation and purchased through Trailhouse Village Bicycles.
The Warsaw and Winona Lake Police Departments are tasked with the responsibility of patrolling several miles of bicycle trails and parks. The acquisition of these bicycles will allow these departments to provide more frequent patrols and faster response times to emergencies.
Officers will be able to spend more time patrolling these areas with greater efficiency. They say their goal is to provide a safe environment for families to enjoy healthy outdoor activities together.