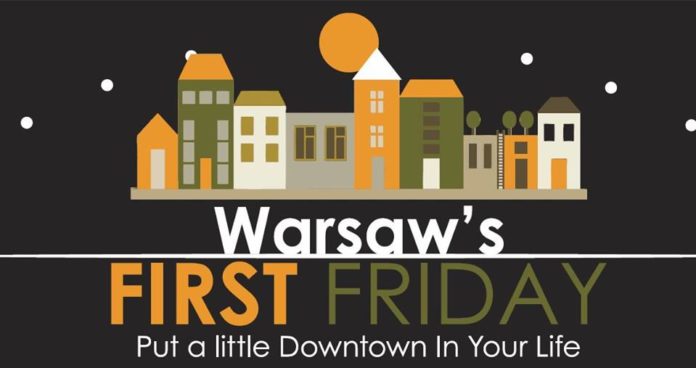 Local artists will be in the spotlight for First Friday in downtown Warsaw.
"Art-tober" promises to bring together various segments of the art community from 5 to 9 p.m. Friday, with several events happening at and around the intersection of Center and Buffalo streets.
Warsaw Community High School art teachers and students will oversee art projects in a large tent at the Kosciusko County Courthouse.
Kosciusko County Literacy Services will host a Frank-In-Art project in which participants create art works honoring horror legend Frankenstein.
At 7 p.m., Marc Eckel will offer a painting demonstration in the plaza across from the courthouse.
On top of that, Lakeland Art Association will be displaying art on North Buffalo Street.
Meanwhile, event organizer Paula Bowman said an exhibition by Motostunts & More, sponsored by New Life Christian Church, will be assembled on South Buffalo Street. The team has been featured on "America's Got Talent."
First Friday is supported by the Dane & Mary Louise Miller Foundation, the city of Warsaw and Warsaw Community Development.