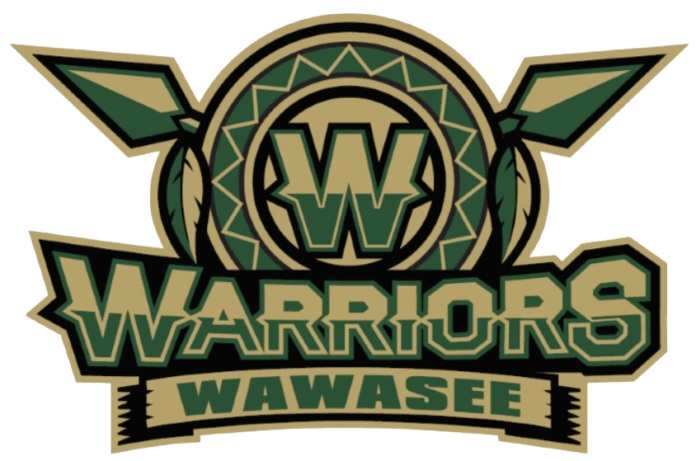 The following is from Alaister McFarren, Times-Union Correspondent
At their Tuesday meeting, the Wawasee School Board heard patron comments on the upcoming referendum that will be decided upon Election Day by voters within the WCSC boundaries.
The referendum will, if passed, raise the property tax rate for the area by up to 28.5 cents per $100 of assessed valuation for the next eight years. According to a previous statement by Wawasee Superintendent Dr. Tom Edington, the district is aiming to raise the rate by 14 cents.
Comments from patrons varied greatly, providing both supportive and opposing viewpoints.
"I own two properties in the Wawasee area and will pay a lot of money because of this, but I'm for this referendum," said Dr. Erick Leffler. He stated that this funding was vital for the continuation of the Pathways Cooperative program.
"Very few schools have the opportunity to let kids walk out of high school with the skills they can learn through these CTE programs," said Leffler. "This is about more than just today's kids – this is money that goes back into local businesses and boosts property values as kids grow up. We owe it to ourselves and our community to get this money and give our children chances to succeed."
He also said that when a Lily Foundation grant runs out next year, the school would risk losing counseling and mental health services for at-risk students.
Cindy Kaiser, who used to serve as Milford School principal, echoed Leffler's support, stating that the school board and Wawasee administration must always try to make decisions based on what was best for the students.
"I feel like the members of our school board have always been very good stewards of our money and taxes," Kaiser said. "They've never come forward for a referendum before. This will help our community. Any time you want to make improvements, be it as a homeowner, a business or an educator, it takes time and money."
Multiple potential negative impacts of the referendum were brought up as well. One man stated that his property taxes would increase by $21,000 over the eight years. He also added that those on fixed or limited incomes, as well as those in dire financial straits due to the pandemic, would struggle to afford these new taxes.
Jack Hicks pointed out that those who own lakefront property in the district, but do not live there year-round, are not allowed to vote on the issue, which he deemed unfair.
Dave Berry voiced concerns about the potential for the school board to spend more than necessary and asked for assurances that this would not happen.
In response, Director of Finances, Personal and Legal services James Flecker stated that no such assurances could be made legally, but the community was responsible for holding the school board accountable.
"If our handling of the money is reckless, bring your red flags and tell everyone what is happening," Flecker said. "Even if this passes, we still have to be good stewards of your money. For example, the CTE director is not going to launch a new program if he does not think it will be successful. If you do not approve, vote no. You are entitled to do that. If you do not believe in this mission, vote no."
He added that over the course of the eight years, $3.4 million would be generated for the students.
Board President Rebecca Linnemeier stated that all money from this referendum will go directly to the students; none of the funding would go to buses, buildings or staff raises.
In the Student Learning Report, Dr. Stephen Troyer recommended that the board bring K-8 students who are currently attending school virtually to physical classrooms at the beginning of the second trimester on Nov. 10.
Troyer listed three key findings that factored into his recommendation. The first is that a significant percentage of kids at those grade levels are planning to come back to school, putting strain on the balance of in-classroom and virtual teachers.
The second is that unexcused absences have doubled due to virtual learning, with high numbers of students reportedly being disengaged.
The third is how thinly stretched the teaching and administrative staff are, with many experienced teachers working longer hours and higher stress levels than ever before.
"Bringing K-8 students, aside from those with medically documented reasons, will allow us to bring back some of the virtual teachers so that classroom sizes shrink," said Troyer. "Individual education plans would be created for those who need to stay at home."
He added that only 11 positive cases have arisen within WCSC buildings – none in the last month – resulting in around 150 people having to have been quarantined. Of those quarantined, none reported testing positive due to exposure.
"I think it's a testament to how we're handling things," stated Troyer. "We're being very deliberate about how we're putting safety protocols into practice.
In other board news:
•  A 78-passenger bus and a 14-passenger buss were approved for purchase from Kerlin Bus Sales for $382,896.
• A $10,000 United Way Grant for the summer school program was approved.
• A $66,000 grant from the Kosciusko County Community Foundation was approved for childcare programs.
• Men's basketball coach Jon Everingham donated a leaderboard for use in strength and conditioning class, valued at around $600-800.
• A memorandum of understanding was established between WCSC and the Syracuse-Wawasee Chamber of Commerce, allowing high school students to work at the chamber.