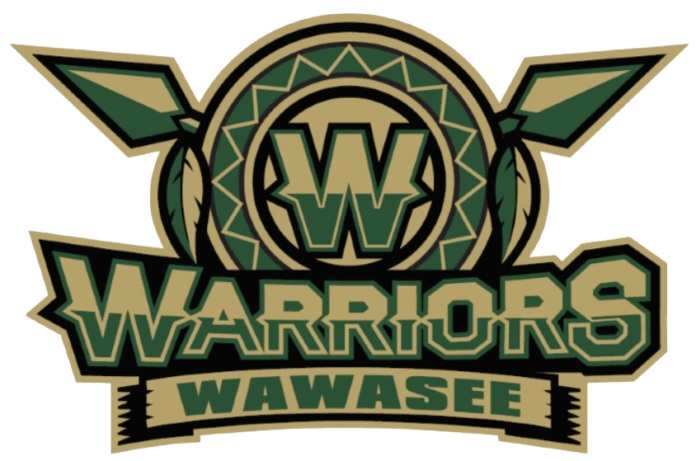 The following by Alaister McFarren, Times-Union Correspondent 
Dr. Stephen Troyer, superintendent of Wawasee Community School Corporation, stated that he had four major priorities for Wawasee schools going forward at his "State of the School" address on Wednesday: focusing on enrollment, prioritizing Professional Learning Communities (PLCs), evaluating district and school programs and ensuring they were the right size to meet current enrollment needs, and communication while "changing the narrative."
Since being hired to replace Dr. Tom Edington as superintendent several months ago, Troyer has been on a "listen and learn" tour of the WCSC community, focusing on gathering data and meeting with stakeholders (students, teachers, administrators, parents and community members) to gain a clearer picture of what the school corporation's status is currently.
"One of the things that has come up again and again is that our school's strength is in our five schools," Troyer stated. "Each one has outstanding things happening, which is a tribute to the work we have done over the past several years."
"I think our greatest problem is student enrollment," he continued.
The corporation has lost 340 students since 2015, which is approximately 10% of the student body. This includes 130 in the past year. While Troyer believes that many of those 130 could come back as the pandemic recedes, he stated that the schools will have to be purposeful to keep them. On top of that initial loss, another 10% is projected to be lost by 2026.
"Our goals will hopefully reverse this, but we need to be more intentional about how we manage our enrollment," said Troyer.
School funding through the state is heavily influenced by enrollment on a per-student basis.
"We can't influence how much we receive, but we can influence how many we receive funding for," he emphasized.
In a snapshot of current funding, 88.5% received goes to basic tuition ($17.2 million), 9.14% to special education ($1.8 million), 2.4% to the Pathways Cooperative ($472,000) and 0.4% to honors programs ($76,000).
Of the school's 2,775 average daily attending students, 45% are economically disadvantaged, 2.4% are learning English and 17.7% have disabilities. Across all school buildings, there are 199 teachers, five guidance counselors, 12 building administrators, three central office administrators and additional support staff.
Regarding PLCs, Wawasee's long-term project focused on heightening student learning and teacher effectiveness, Troyer said that the school had to put them on the backburner due to the pandemic. However, PLCs are still the project he is most passionate about and wants to prioritize again going forward.
Some things he wants PLCs to implement is curriculum alignment between grade levels and the development of formative assessments. These assessments will help determine where students are at educationally and where they need to be.
"Some students have mastered a topic and need enrichment," said Troyer, "while others struggle with certain topics and need remediation."
He emphasized that these assessments were not mandated by the government, but rather for WCSC's own purposes.
He also said that curriculum needs to be in sync between different grade levels but also needs to allow for teacher autonomy.
"Something I have heard repeatedly during this process has been that teachers finally feel like they have good, strong, foundational curriculum in place for math and reading programs," Troyer stated. "The teachers don't want changes so they can continue to excel with these programs."
Troyer also wants to find ways to fund additional resources for teachers. He said if the referendum that was voted down in November had passed, these resources would have been an exciting use for the funds, but now finding alternative funding is a priority.
Troyer continued to mention how the pandemic impacted how the schools looked at virtual learning.
"One of the good things that came out of the pandemic was how well we provide virtual learning," he said. "We have determined that in-person learning is best, but there are some situations where virtual learning is the best option for some students, so we want to keep growing that program."
Overall, within the corporation, Wawasee High School closed three times, Milford and Wawasee Middle Schools closed once and the elementary schools never closed.
"Throughout this pandemic, we have learned that we have to have a commitment to safety, common sense and flexibility," Troyer said.
Troyer also focused on the fact that state and federal accountability should match the quality of the corporation's work. While the schools' state grades are currently frozen due to the pandemic – the grades reflect the 2018-19 school year – Troyer wanted to emphasize there is still work to be done.
Certain aspects of Wawasee's rates are above state averages. In particular, the special education program's graduation rate is at 85.7% – well above the 71.5% state average – giving them an RDA rating of level one, the highest possible level.
Other evaluations, however, have Wawasee behind state averages. For ISTEP/ILEARN, Wawasee special education students pass English/language arts at a 10% rate (15.7% state average) and 11% in math (18.6% state average).
Last mentioned among Troyer's four areas of emphasis was improving communication and "changing the culture."
"We need to create and foster unity among our schools and community," he said. According to the stakeholders he listened to, many felt that the area needed to feel more pride in the corporation.
Troyer said he wants to "tell our story" and promote Wawasee, both via transparency and clarity, as well as promoting the things the corporation does well.
"I want to recognize our staff and kids more," he added.
Troyer's plan over next three months includes continuing to report his findings to stakeholders and putting together a strategic plan to address each discovered issue. He stated that although these types of plans typically take a year, he is trying to condense that process to be prepared for the 2021-22 school year.
Those interested in hearing the entire report in-depth will find it posted on the school corporation's YouTube channel soon.
Additional topics Troyer broached included:
• Implementing a device repair program.
• Doing a "device refresh" and getting new technology.
• Possibly becoming an internet provider.
• Choosing a new transportation coordinator.
• Solving the bus driver shortage and lowering the average age of a bus driver (currently 63).
• Emphasizing the impact social-emotional learning programs such as 5 Star had made on the corporation middle schools.
• Exploring before/after school childcare options.
• Improving customer service and support to families and students.
• Evaluating transportation costs and the possibility of cutting back on field trips.
• Evaluating teacher salaries in comparison to other local school districts.