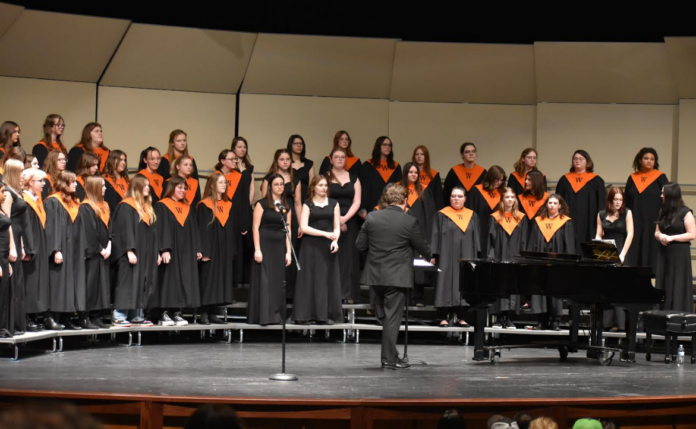 News Release
WARSAW — The Warsaw Community High School Choral Department will present their Fall Concert on Tuesday, October 10 at 7:30 p.m. in the WCHS Performing Arts Center.
The concert, titled "From Stories to Songs," features all four high school choirs singing songs based on literary and poetic works from authors such as Edgar Allan Poe, Robert Louis Stevenson, and Rachel Field.
The choirs are under the direction of Josh Hren and are accompanied by Lawrence Evans. The concert is free of charge and all are welcome to attend. Donations are welcome at the door.
The Choir will be hosting a World's Finest Chocolate Fundraiser sale to benefit the WCHS Choir Department before, and after the concert. Cash or check only. Candy Bars are $1.00 each or a case for $60.00.