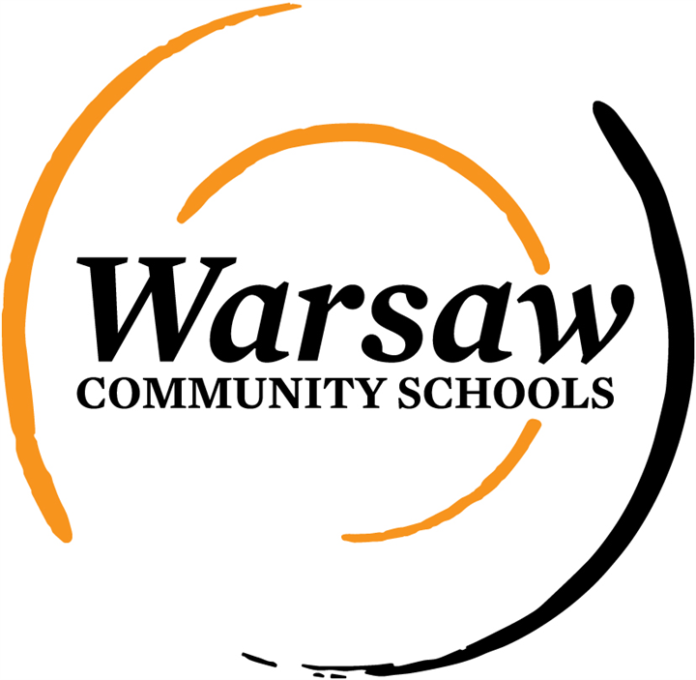 TIMES UNION REPORTS – Warsaw School Board on Monday approved Superintendent Dr. David Hoffert's recommendation to go mask optional when students return to school second semester.
Hoffert explained to the Board what WCS has seen as far as masks and COVID in the last few months.
In September, the Board had a special meeting to look at COVID protocols that came from Gov. Eric Holcomb's executive order, Hoffert said. There were two options that WCS could take. The first option was that wearing masks were optional. The second option would require students to wear masks. The Board approved the mask mandate.
Due to the mandate, Hoffert said the quarantine numbers have "been pretty much nonexistent here over the last two months." He said sporting and academic events have not been cancelled and classrooms and schools have not had to be shut down during that time period. Staffing numbers are "relatively strong," he said.
"The metric was put in place that if the Kosciusko County moved into yellow status for two consecutive weeks, that it would go to mask optional. To this point, Kosciusko County has not moved into the yellow status," he said.
There have been some ebbs and flows in the numbers, he said.
Board member Brad Johnson asked how many students corporationwide are COVID-positive. Hoffert said WCS averages between 20 and 27 a week.
If the county goes yellow for two or more weeks this semester, WCS will go to mask optional early, Hoffert said.
There have been some changes. One of the changes Hoffert talked about was "the pediatric vaccine has been approved for students that are aged 5 to 11. That vaccine is a two-dose vaccine." After the first dose, there is a three-week wait period before receiving the second dose.
"That allows the choice of students and parents of a school-aged parents. That's a big change and factor, as we are looking forward, especially as we look at options like parent choice," he said.
Due to the vaccine, Hoffert recommended WCS go mask optional when students return second semester.
As it stands, quarantines would still be in place. Vaccinated students, as defined by the Indiana Department of Health, would not require quarantine due to close-contact exposure, Hoffert said. Unvaccinated students would still require being quarantined per state code as it currently stands. All quarantines would be based on vaccination status, not on mask usage.
Per federal mandate, masks would still be required on buses, Hoffert said.
He said the school corporation believes the vaccine is a discussion that needs to take place between the parents and the family physician.
"WCS will continue to monitor during second semester when masks are optional," Hoffert said.
If 5% of students in a school building become COVID positive, there will be a temporary mask requirement until COVID-positive cases are below 4% in that school, Hoffert said. He said none of the schools have gotten to that point yet.
Recently, Holcomb hinted there would be changes to his executive order and/or control measures dealing with COVID, Hoffert said. The school corporation doesn't know the timing of the changes or any specifics, but if there are any changes Hoffert said the school corporation will adjust accordingly.
Board President Heather Reichenbach asked if nothing has changed as of yet of Holcomb's executive order. Hoffert said that is correct, nothing has changed.
During the public comments section of the meeting, Kendra Halverson, Warsaw, addressed the Board about masks.
Halverson said the Board was given two options by Holcomb's executive order. The Board were given the choice to do the right thing. It should be allowed to mask or not to mask, she said. Kids who are not sick should be allowed at school. There is a battle going on between freedom or oppressions, she said. Masks or no masks, vaccination or no vaccination, Halverson said people are still getting sick.
The charade that masks "are for our health, it's a joke," she said. "Just look at the sporting events. You've seen it. It's out there."
Halverson also said close-contact tracing is a joke. She asked the Board if they keep track of who the students play with on the playground or who they run into in the hallway.
She called for the Board to stand up "for our inalienable rights" and people's medical freedom, to stand up for the community and the children.
She said the new recommendation still strips students of freedom, it's just a sugar-coated version.
She said people's freedom will be taken from them with no stand against governmental overreach, she said.
She said the Board is at the local level and in a hard spot. The Board members wanted the position on the Board and Halverson told them to do what was right.