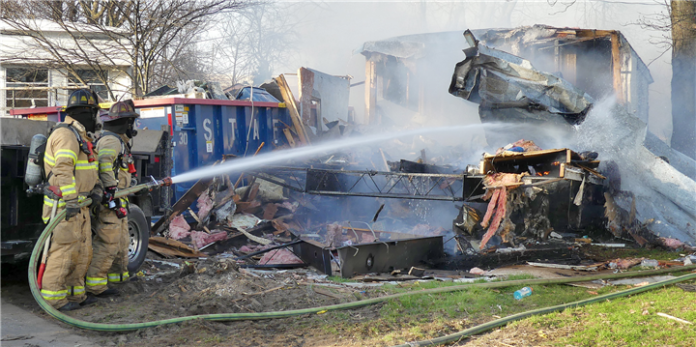 A demolition crew tearing down a trailer in Shamrock Village accidentally started a fire Saturday evening.
Warsaw-Wayne Fire Territory Chief Mike Wilson said crews responded at 6:50 p.m. Saturday to Lot 11 in the trailer court after a demolition crew cut into the trailer frame and accidentally caught the wood floor and insulation on fire.
No injuries were reported, and there was no damage to neighboring properties, Wilson said.
WWFT was assisted at the scene by Winona Lake Fire Department, Warsaw Police Department and Lutheran EMS.