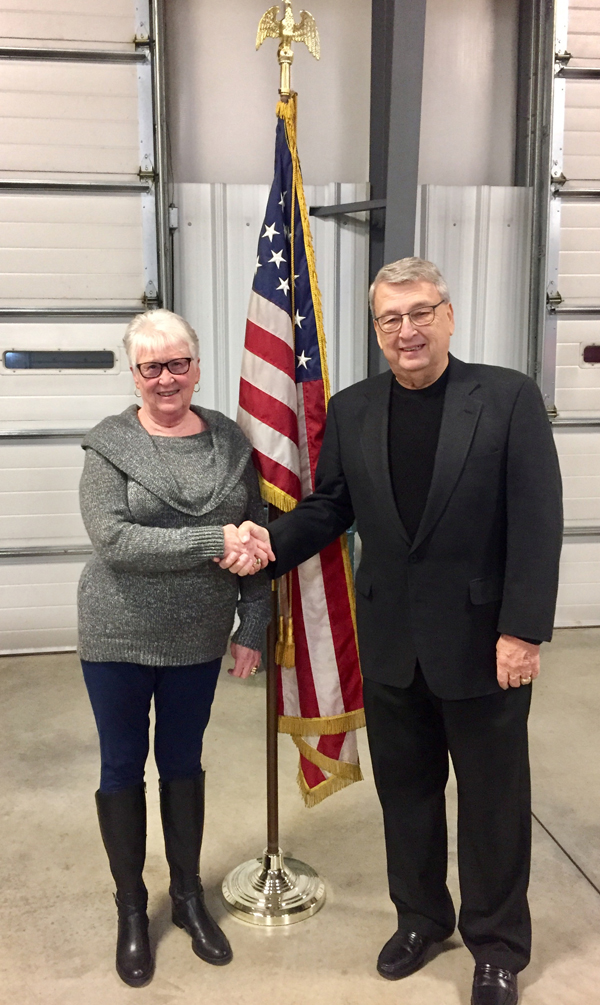 Gloria Jean Weller was voted by a Republican caucus Wednesday to replace outgoing Silver Lake Town Board President Chad Miner.
Miner had to resign as board president after he won the election to become judge of Kosciusko Superior Court III. Miner resigned on Dec. 4 and his resignation is effective Dec. 31.
Miner and other elected county officials will be sworn in on Tuesday after the county commissioners meeting.
Miner served on the board since a caucus appointed him in December 2010.
Kosciusko County Republican Central Committee Chairman Mike Ragan held a caucus Wednesday evening at the Silver Lake Fire Department, where representatives heard from four candidates vying for the seat. They were Ronald Greer, Linda Baker, Lynda Schuster and Weller. Each candidate was given three minutes to speak, and then a secret ballot was held.
In the first round of voting, Weller and Baker advanced to the second round. The second round of voting resulted in a tie, meaning Ragan had to make the appointment.
"I don't like it when there's a tie," Ragan said. However, he chose Weller to fill the vacancy and said she is someone he has known and has asked Weller in the past to serve for him many times. Ragan said Weller ran the Republican convention in Silver Lake.
As for Weller, she was happy to be appointed to the board and told the room she takes her commitments seriously and will do the best job she knows how to do.
Weller is 74 years old and has lived in Silver Lake her entire life, she said. She talked about her work in the community, including helping with the Silver Lake Days Festival and being the current secretary of the Silver Lake Lions Club.
Weller said she retired from the banking industry and "I am firm, and I am fair. I am very community minded."
Weller believes bringing more opportunity to the community as well as taking a look at the ordinances in place should be priorities.