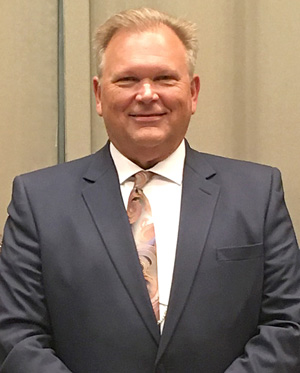 Timothy A. Pivarnik was introduced as Whitko's next superintendent at a special meeting Tuesday.
Following approval of a $155,500 contract, which includes a $125,000 base salary, 403(b) plan contribution, contribution to a teacher retirement fund, health and life insurance contributions plus an annual automobile and fuel allowance, school board members Lynne Studebaker, Annette Arnold, Bill Patrick, Georgia Tenney and Scott Werstler introduced Pivarnik.
"I want to thank the board for your confidence and trust in me and the community for your confidence and trust in me," Pivarnik said. "It is my goal to have that confidence and trust build as I work for you as your superintendent.
"For the community watching and those here, I do not take this responsibility lightly. I value education, I value families and I value students. I'm going to work hand-in-hand with this board, the staff and this community to make sure we give our students the opportunity for a top rate education."
He introduced his "best friend and biggest supporter," his wife, Tammy.
Pivarnik has an education specialist degree from Indiana Wesleyan University and master's and bachelor's degrees in secondary education from Indiana University NW.
He is an associate faculty member of Indiana University NW, Gary; and owner of Exterior Designers, Valparaiso. He was assistant superintendent of the Diocese of Gary, Merrillville, from 2017 to 2020; American School president – principal in Lansing, Ill., from 2015 to 2017; Gary Middle College principal, Gary, from 2012 to 2015; Calumet High School principal, Gary, from 2009 to 2012; assistant principal at Griffith Junior Senior High School, Griffith, from 2006 to 2008; and an economics and government teacher at Portage High School, Portage, from 1998 to 2006.
The superintendent's contract is effective from July 1 to June 30, 2024. Pivarnik plans to get started in his new job sooner than July 1, however, and will be in the central office for a week of transition, working with interim superintendent Steve Darnell from June 14 to 18.