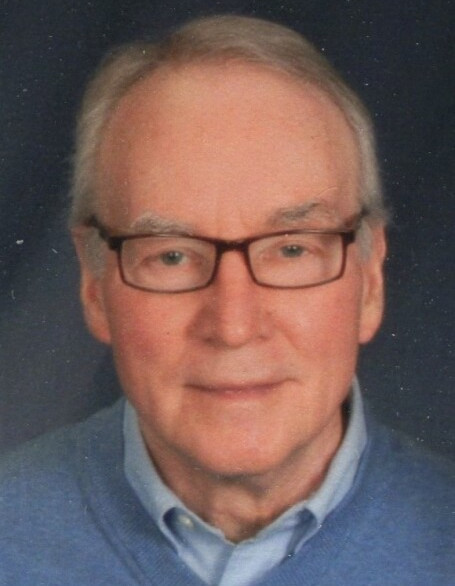 William "Bill" Garfield Jefferies, 75, of Warsaw, left this earth at 9:04 p.m. on Monday, April 26, 2022 at Miller's Merry Manor in Warsaw.  He entered the glory of heaven because as a teen he put his trust in Jesus Christ for the salvation of his soul. That was the day of his spiritual birth.  Bill dealt with Parkinson's Disease for over thirteen year's and died from complications of a cardiac arrest.
He was born the third of seven children on December 6, 1946 in Pittsburgh PA., he was the son of the late Robert S. Jefferies Sr. and Josephine (Garfield) Jefferies.  He was married on June 21, 1968 to Barbara Ruth (Abuhl) Jefferies who survives him. They shared a special, close relationship for over fifty-three years.
Bill is survived by two children, Paula Ruth Jefferies (Daniel) Allen of Connersville, IN.  Bryan Garfield Jefferies of Atlanta, GA. and grandson, Cody James Good of Everett, WA.  He is also survived by three brothers, Robert S. (Olive) Jefferies Jr. of Jamison, PA. Lewis W. (Karen) Jefferies of Livonia, MI. Richard G. (Cindy) Jefferies of Edmond, OK. and two sisters, Linda Jefferies Motter of Xenia, OH. and Nancy Jefferies (Daniel) Eaby of Marietta, PA. and a myriad of nieces and nephew.  He was also preceded in death by a sister, Marilyn Jefferies Reza and a sister-in-law, Kay Wade Jefferies.
Bill graduated from Cedarville College, Cedarville, Ohio in 1969 with a BS degree in Business Administration which he utilized in Human Resources for Wayne Bus Corporation, Richmond, IN. for eighteen years. After moving to Warsaw, IN. in 1993, he became an insurance agent for Beauchamp and McSpadden for fifteen years. Bill was a veteran who served his country in the Army Reserves for six years after college.
Bill put a high priority on attending church to learn and grow spiritually. In Richmond IN. at Hillcrest Baptist Church, he served as a deacon and Sunday School teacher. In Warsaw, he faithfully attended Open Bible Baptist Church at Barbee Lake.
Bill enjoyed gardening, woodworking, and repairing things. He also loved playing tennis, and hiking and bicycling with his family. He was a caring, tender and thoughtful man who loved his family dearly. He will be greatly missed by all who loved him.
Bill's life will be celebrated at 1:00 p.m. on Friday, April 29, 2022 at Redpath-Fruth Funeral Home, 225 Argonne Road, Warsaw, Indiana and officiated by Pastor Sam Carns.  A graveside service will follow at Oakwood Cemetery of Warsaw.  Friends and family may visit an hour prior to the service from 12:00 -1:00 p.m.
Online condolences may be sent through the funeral home's website at www.redpathfruthfuneralhome.com.