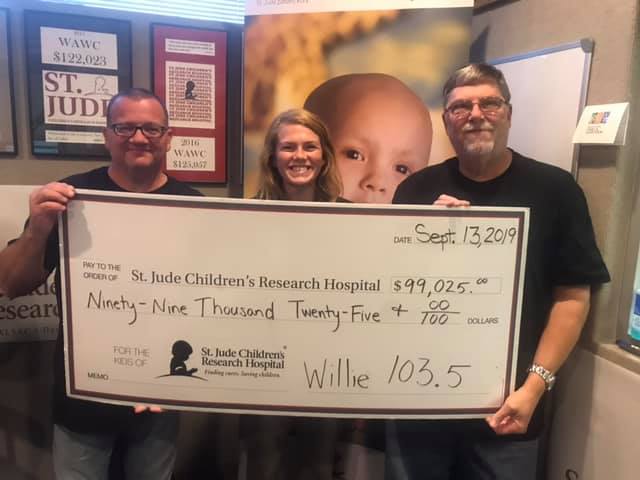 Nearly $100,000 was raised in two days last week for St. Jude Children's Research Hospital.
The Country Cares for Kids St. Jude Radiothon on Willie 103.5 ran on Thursday and Friday for 12 hours each day, encouraging listeners to becoming a "Partner in Hope" and commit $20 a month to St. Jude. Willie host Chris Cage says this year brought in the most Partners in Hope for the radiothon.
Polk Auction Company came in to present a check Friday for $23,235, which was raised in an auction the weekend before. Willie 103.5 has been running the annual radiothon since 2011.