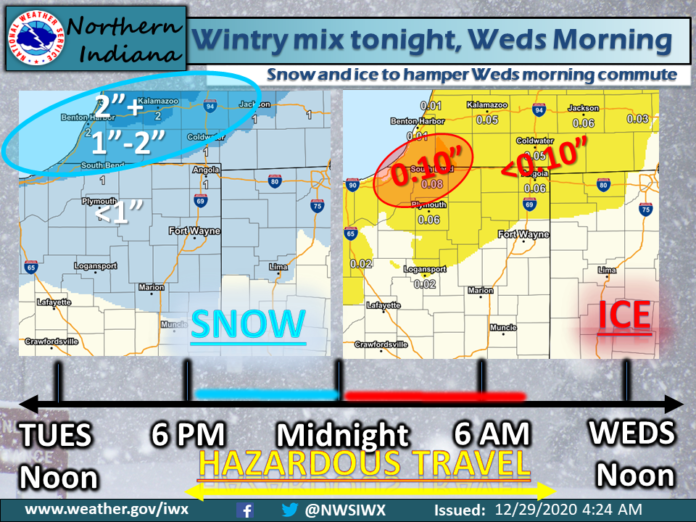 Some slick conditions are possible across the area later tonight and into Wednesday morning as a passing system could bring snow and freezing rain.
The National Weather Service says precipitation north of US 24 will start as a light snow, with accumulations up to one inch in areas. Into the overnight hours, the snow will switch over to a light freezing rain and could bring a coating of ice that could make for some slick spots and hazardous travel for the Wednesday morning commute.
Models indicate a glaze of ice is possible across Kosciusko County, while areas of Elkhart County could see up to a tenth of an inch.
Precipitation will change over to all rain by late Wednesday morning and afternoon. This is the first of two chances this week that the area could see icy conditions. Another system could bring more freezing rain to the area early and late morning on New Year's Day.