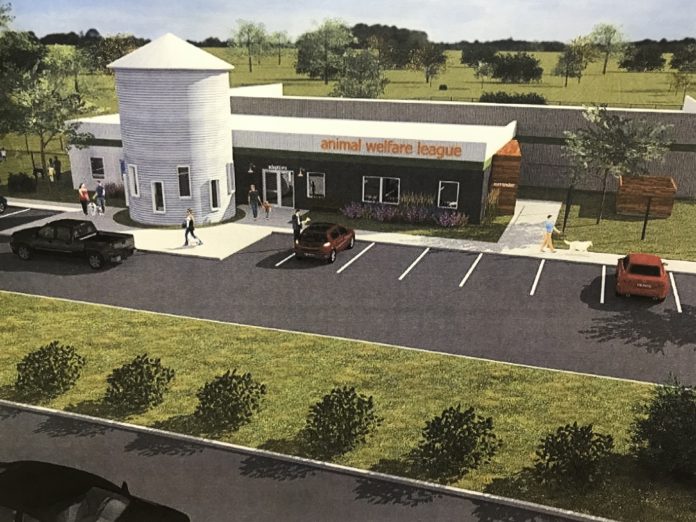 The Animal Welfare League of Kosciusko County says their new building is becoming a reality. The organization has been fundraising for a new site on U.S. 30 for a few years.
Board member Dan Woods says there will be earth movers there beginning work this month.
"We are moving along from the planning stages. You no longer will hear 'we're planning', you'll hear 'we're doing'– and that's the big thing," he explains.
"I never realized what it was like to try to build something where you have dogs and cats," says Woods.
He says there has to be an isolation area, adoption area, holding area, and more to keep the animals safe and healthy. This means several different air handling systems to avoid cross-contamination.
The new building also requires special walls and floors to allow for durability as animals come through.
Despite the nuances of construction, Executive Director Katey Wilks Zemen says its an exciting time for the organization.
"The board of director and former Executive Director Darla McCammon worked so hard to raise these funds," she says.
"We're really to a point where we need to get out of [the current] shelter and into a brand new building. The demands for Kosciusko County and taking care of the animals have increased exponentially. Our organization has just outgrown that building. We're ready for something new, we're ready to move forward, we're ready to start all these programs that have been in planning. Once we're in that new building you're going to see a whole brand new side of the AWL because of everything that we'll have access to."
A completion date has not been set for the new building at this time.
A building campaign informational meeting will be held August 23 at Noa Noa Wood Grill & Sushi Bar from 5:30-7:30 p.m.