What better way to wrap up the end of 2017 than with bacon?
The very popular food is celebrated on December 30. National Day Calendar reports Bacon Day was founded in 1997 as a way to unite those obsessed with the cured meat.
If you want to get into the spirit of the day, why not try a bacon-inspired outfit? Like this bacon suit, available on Amazon:
Or for under $20 you can entertain friends and family in your own bacon costume from FindCostume.com: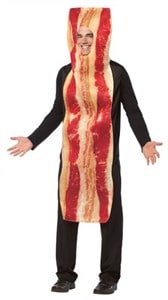 If dressing up isn't your thing, why not try a unique bacon-inspired recipe? Buzzfeed has compiled a list of the most outrageous recipes for bacon lovers, ranging from sweets to savory options: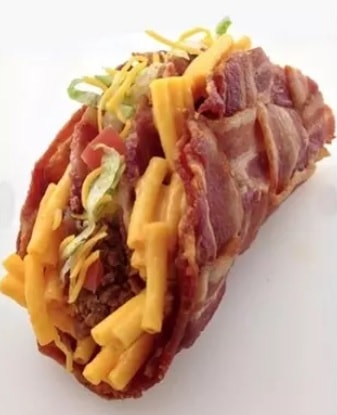 There are lots of ways to celebrate Bacon Day, but whatever you do, be sure to share it on social media with the hashtag #BaconDay.