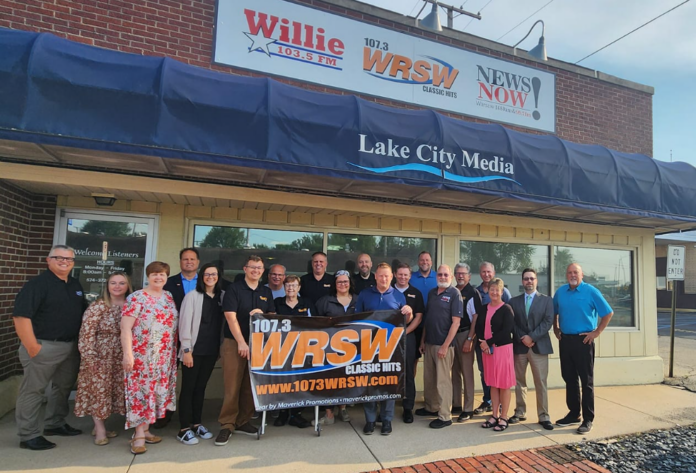 By Dan Spalding
News Now Warsaw
WARSAW — On Wednesday, WRSW radio began celebrating its 75th anniversary with a proclamation from Warsaw Mayor Joe Thallemer and a gathering with representatives of the Kosciusko Chamber of Commerce.
Thallemer joined WRSW's General Manager Woody Zimmerman and Program Director Kris Lake this morning. Together, they listened to a clip from Aug. 11, 1948, when station founder Reub Williams introduced WRSW live on the air with help from then-mayor Charles Homer Rice.
Thallemer, a longtime listener, proclaimed August as WRSW month.
"You guys are such great community members and I'm sure you have been for the last 75 years, but as mayor I really see it. I couldn't be prouder and more honored to be here this morning to represent the city in wishing you another 75," Thallemer said.
The radio station, now owned by Kensington Media, will continue the celebration during Third Friday festivities on Friday, Aug. 18.