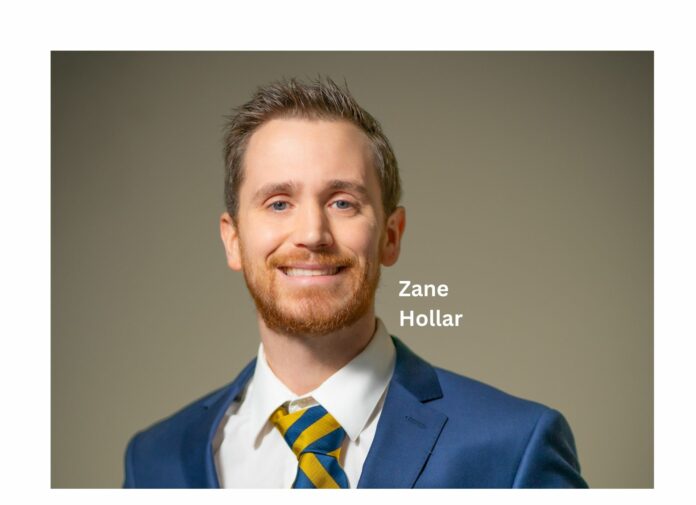 News Release
WARSAW — Warsaw native Zane Hollar has been selected as Big Brothers Big Sisters of Northeast Indiana's Big of the Year for 2022.
Each year, the agency selects a Big Brother and Big Sister from one of its 13 counties to honor as "Big of the Year."
As part of the next step of the Big of the Year process, Zane will be nominated for Indiana State Big of the Year and — if he wins — he'll automatically qualify for nationals. 
In the past years, Big Brothers Big Sisters of Northeast Indiana has won three National Big of the Year awards. In 2021, its Big Sister of the Year and Big Brother of the Year both hailed from Kosciusko County, with honors going to Big Couple Terry and Sherry Milton as well as Big Sister Wanda Tiltges.
For Hollar, the honor is long overdue, according to a news release from BBBS.
Matched in 2015 through the "School Buddies" program, Zane volunteered to meet with a local child once a week during school lunch. During this time, Hollar formed a bond with his "School Buddy," Chris, as he helped him with homework and became a trusted confidant.
One year later, Chris asked his mother to transition to the Big Brothers Big Sisters Community-Based Program, where he and Big Brother Zane could meet outside of school for special outings. Chris and Zane have been meeting regularly ever since, and Zane even attended Chris' high school graduation in 2022.
As per the Big Brothers Big Sisters mission, Zane has worked hard to defend and ignite Little Brother Chris' potential by helping him keep his grades up and seek job opportunities that fit his interests.
"I remember the first time we walked out together after meeting at Chris's elementary school," said Zane. 
"I knew right then that I made the right choice and that I was doing something that was going to have a big impact on my life as well."
"Over the years, Big Brother Zane has been involved with just about everything at BBBS, as he has been one of our loudest voices promoting growth in his local county – particularly among the younger generation. 
He is a personal donor and works with BBBS on special events, collecting auction items for fundraisers, hosting tables, giving speeches, and helping with recruitment."
"He is a voice for BBBS within his company and advocates for BBBS nonstop," said Shelley Schwab, Chief Development Officer.