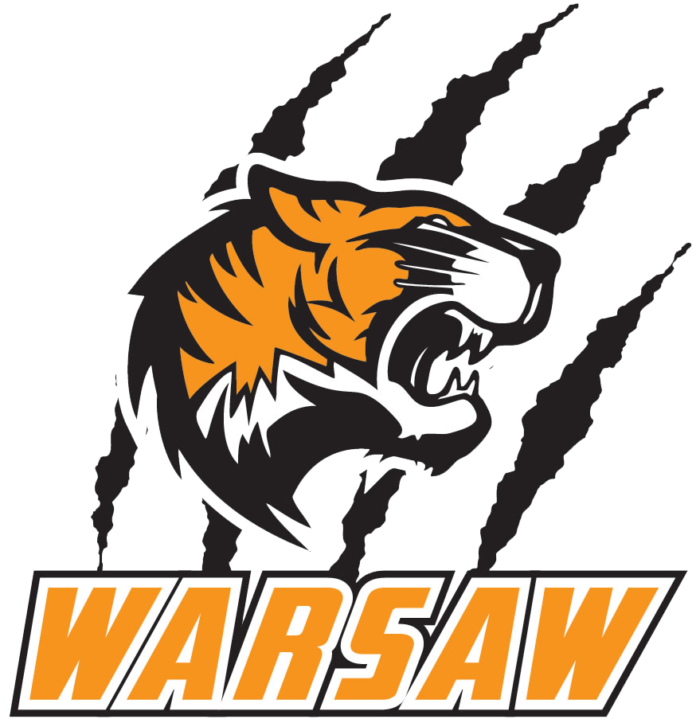 While high school football is still eight months away, the Warsaw Tigers are not letting the excitement get away as their 2021 schedule was released Thursday morning.
The Warsaw Tigers will open up the 2021 football season with a new opponent, and for
just the fifth time on record, that opponent will be from outside the state of Indiana.
The WCHS Athletic Department finalized a one-year agreement with Dublin Coffman
High School Wednesday to play at Fisher Field in Warsaw on August 20 at 7:30pm.
Dublin Coffman is a school located in Dublin, Ohio, which is on the northwest side of
Columbus. It has about 2,000 students in the top four grades. It is the oldest of the three
existing high schools in Dublin.
The Shamrocks (often referred to as the Rocks), went 8-1 last season, including an
unbeaten (6-0) regular season and two playoff wins in Division I—Ohio's largest class.
At their signing day last month, six of their senior players signed letters of intent,
including to Minnesota, Cincinnati and West Virginia.
The Rocks claim to have put eight players into the NFL, with the most recognizable
being former Notre Dame quarterback Brady Quinn and former Colts running back Vince
Workman.
"This is a quality opponent, to be sure," said Tiger Head Coach Bart Curtis.
Here are the other four games Warsaw has played against non-Hoosier opponents:
1922 Niles (MI) W 45-0 Week 1
1930 Kalamazoo (MI) L 0-20 Week 4
1954 Mooseheart (IL) W 19-12 Week 9
1955 Mooseheart (IL) L 0-39 Week 9
Here are the list of recent Week 1 opponents for Tiger Football:
2019-2020 Huntington North
1997-2018 Columbia City
1989-1996 Tippecanoe Valley
1985-1988 Kokomo
The rest of the schedule is as follows:
Week 2 – at Michigan City
Week 3 – vs. Plymouth*
Week 4 – at Mishawaka*
Week 5 – vs. Northridge*
Week 6 – at Goshen*
Week 7 – vs. Wawasee*
Week 8 – vs. NorthWood*
Week 9 – at Concord*
Week 10 – Sectionals (location TBA)
* denotes Northern Lakes Conference game