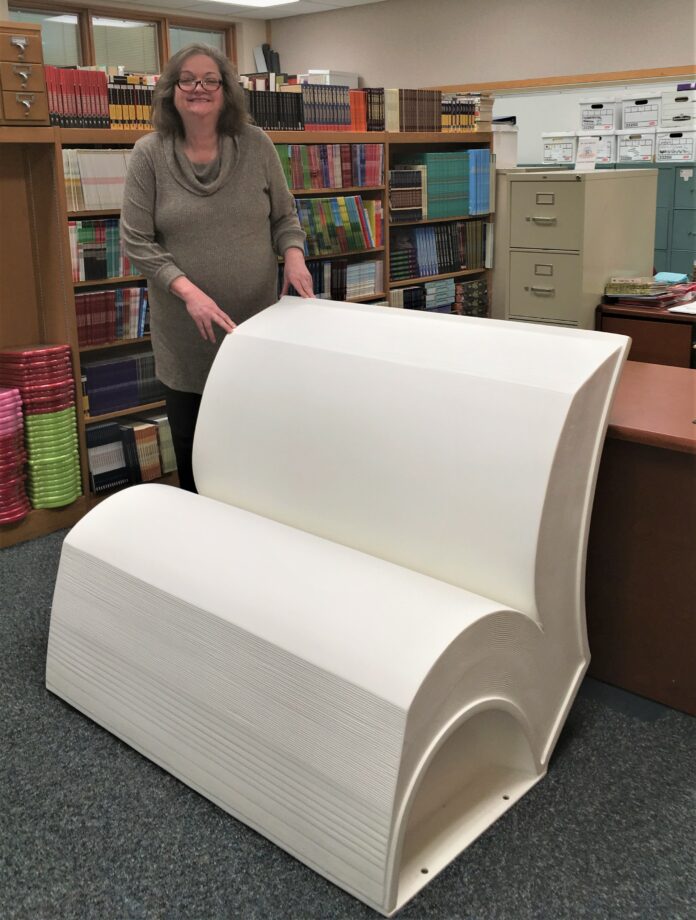 Kosciusko Literacy Services (KLS) is launching a fundraiser that offers area businesses an opportunity to advertise for multiple years. Sponsorship will not only promote the sponsoring entity, but will promote literacy, literature, art, tourism, and the community.
Books-A-Bound: Oh, the Places We Can Go! is the theme for the project. Book-shaped benches will be placed throughout Kosciusko County to highlight different literary works. QR codes will allow people to hear selected quotes or a story as they visit the benches. Other QR Codes on the benches and brochures will lead the visitors to sponsors' websites.
In addition, the sponsors will be featured on the Kosciusko Literacy Services website with a link to their website. Advertising brochures will be in visitor centers in Indiana. In addition, the benches will be an attraction, worthy of bringing tourists to Kosciusko County.
Businesses may sponsor a bench that features a book related to their industry. For example, poultry businesses may choose The Ugly Duckling, The Little Red Hen, or Make Way for Ducklings on benches at their locations.
Donors may also support other non-profits, libraries, and schools by sponsoring a bench to be placed at the nonprofit's location: A tribute to The Adventures of Tom Sawyer at the Dixie Paddleboat landing, To Kill A Mockingbird at the Jail Museum, Fahrenheit 451 at a fire station, and The Incredible Journey or Old Yeller at the Animal Welfare League. If sponsors choose a school location for a bench, the school's art programs could design the bench featuring a favorite children's author or book.
See www.kcread.org for information on the sponsorship levels. Contact Kosciusko Literacy Services at 574-267-5380 to arrange a meeting to discuss sponsorship and book selections and to have questions answered.
The cycle of poverty and illiteracy needs to be broken. Education is the best defense against poverty, and literacy is the foundation of all education. Literacy is the fundamental cornerstone of personal and societal freedom, liberty, and opportunity.
KLS is an IRS 501 (c) (3) nonprofit corporation and your donation is 100% tax deductible as allowed by law. Kosciusko Literacy Services is a prudent steward of the funding received from the individuals, corporations, and foundations. The staff and board members of Kosciusko Literacy Services look forward to creating benches with sponsors and artists in Kosciusko County.