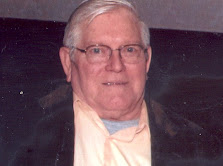 Richard Kenneth Smith, Age 86, Plymouth, Indiana  passed away on April 10, 2022 at 9:35 a.m. at Signature Health Care, Bremen, Indiana. On September 4, 1935 in North Judson, Indiana he was born to Ross Smith and Gertrude (Armentrout) Smith-Joseph. Richard lived the past 5 years in Plymouth, Indiana, having lived in Arkansas for 15 years prior to that. He spent most of his youth in the Akron, Indiana community.
He married Lenora Overmyer, later they divorced.
He was an over the road Truck Driver. Richard was a member of the Cross Church and the Moose Lodge of Rochester, Indiana. He was a graduate of Knox High School with the class of 1953. Richard served in the United States Army.
Richard is survived by his Daughters – Kathy Evans of Argos, Indiana; Karen Smith of Argos, Indiana; Kimberly Lockwood and husband Jim of Plymouth, Indiana; and Shannon Smith of Michigan.
Sons – Kenneth Smith and wife Melody of Rochester, Indiana.
Step Daughters – Beth Whetstone and Pam Harris
Step Son – Marvin Harris and wife Tina of Arkansas
8 Grandchildren – Stacy Evans; Nicole Lewark; Michael Lockwood; Jonathon Lockwood; Kendra Smith; Nicole Glassburn; Derrick Harris; and Skyla Smith
16 Great Grandchildren
He is preceded in death by his: Parents, 3 wives, stepdaughter-Shari Klingshirn, brothers – Robert Smith and David Smith
Friends may visit with the family on Thursday April 14, 2022 from 5 – 7 p.m. at the Earl-Grossman Funeral Home, 208 N. Michigan St., Argos, Indiana.
Funeral Services will follow at 7:00 p.m. at the funeral home with Rev. Martin Furrow of the Cross, Rochester, Indiana,
Memorial Contribution: Fresenius Dyalisus; Celebrate Recovery at the Cross; 100 W. 3rd St., Rochester, Indiana 46975 and Celebrate Recovery at Olive Branch; 4581 E. 1200 N., Roann, Indiana 46974
Arrangements have been entrusted with the Earl-Grossman Funeral Home, Argos, Indiana