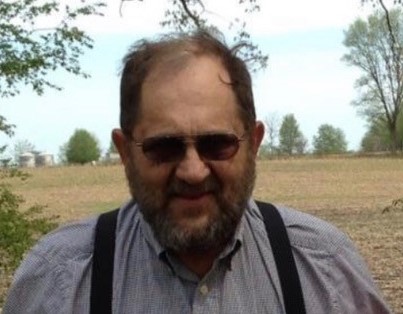 Robert "Bob" Gene Banic, 76 of Bourbon, Indiana passed away on April  8, 2022 at 11:41 a.m. at his residence. On March 17, 1946 in Hanna, Indiana he was born to Steve Banic and Catherine V. (Zernich) Banic. Bob lived all of his life in the Bourbon community.
On August 1, 1965 at the Poplar Grove United Methodist Church he married LaVonda Clifton and together they would share the next 57 years.
Bob was a Farmer and a Sawyer logger.
He was a graduate of Triton High School with the class of 1964. Bob enjoyed a cup of coffee with the Afternoon Coffee club at the Bremen McDonald's.
Bob is survived by his Wife – LaVonda Banic of Bourbon, Indiana
Daughters – Stephanie Banic of Argos, Indiana; Tanya Sixbey of Mishawaka, Indiana
Sons – Matthew Banic of Rochester, Indiana: Eric Banic of Bourbon, Indiana.
Granddaughter – Kimberly Banic of Rochester, Indiana
Sisters – Barbara Shearer of Bourbon, Indiana; Patricia Patterson of Mishawaka, Indiana; Joann Fry of Tulsa, Oklahoma; Polly Pruitt and husband David of Lapel, Indiana; and Rose Ray of Broken Arrow, Oklahoma
Brother – Steve Banic Jr. of Bourbon, Indiana; and David Banic and wife Diane of Bourbon, Indiana
He is preceded in death by his: Parents, Half Sister – Helen Dowell, and Half Brothers – Martin Banic and Michael Banic
Friends may visit with the family on Wednesday April 13, 2022 from 4 – 7 p.m. at the Earl-Grossman Funeral Home, 208 N. Michigan St., Argos, Indiana.
Funeral Services will be held on Thursday April 14, 2022 at 11:00 a.m. at the funeral home with Rev. David Stackhouse of the Baugo Church of the Brethren.
Memorial Contribution may be made to:  Saint Joseph Diabetes Resource Center; 5215 Holy Cross Parkway, Lower Level, Mishawaka, Indiana 46545
Arrangements have been entrusted with the Earl-Grossman Funeral Home, Argos, Indiana