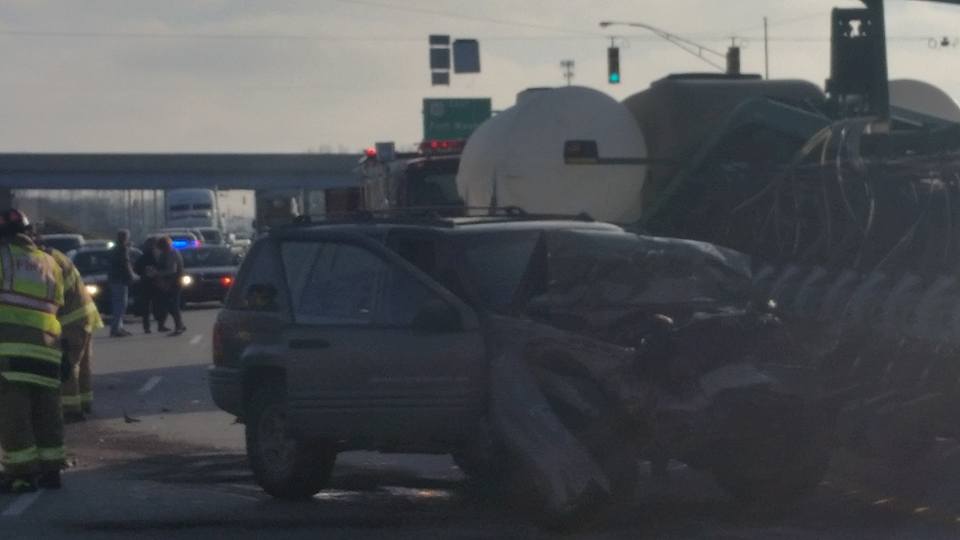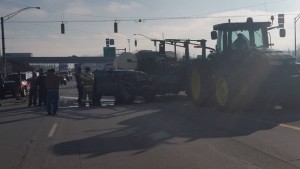 Three Warsaw residents, including a newborn, were injured and transported to hospitals Friday afternoon when a Jeep rear-ended a semi in Warsaw.
According to Trent Shively, Warsaw Police Department corporal, Central Dispatch received a call at 2:52 p.m. Friday of a personal injury accident at the off-ramp at U.S. 30 West. The vehicles were on Ind. 15 and the crash occurred at the stop light on the off-ramp.
Shively said the driver of the Jeep, identified as Amy Eskridge, 30, Warsaw, rear-ended the semi driven by Patrick Hines, 47, Ohio, according to Shively.
Eskridge complained of back pain and was transported to Lutheran Hospital, Fort Wayne. A passenger in the backseat of Eskridge's vehicle, David Vela, 30, Warsaw, was transported to Lutheran with lacerations to his head. A newborn in the backseat received minor cuts to her legs and also was transported to Lutheran.
Eskridge was wearing a seatbelt and the newborn was restrained in a car seat. Vela was not wearing a seatbelt, Shively stated.
The driver of the semi was not injured and was wearing a seatbelt.
The Jeep was totaled and the semi received damage to the rear end of the trailer.
Warsaw police, fire and Multi-Township EMS responded.
(Story By The Times Union)