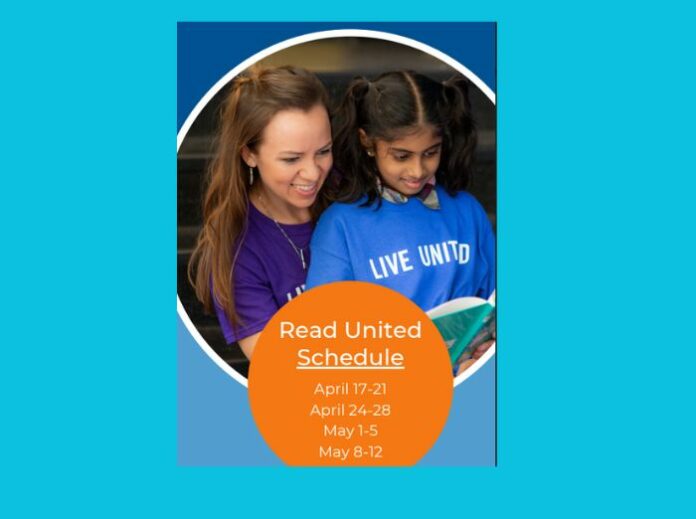 News Release
WARSAW — United Way of Whitley & Kosciusko Counties is currently recruiting volunteers
for Read United.
Beginning the week of April 17, volunteers will visit an elementary school classroom in person once a week for 4 weeks to read a book to children.
Volunteers can sign up online at www.uwwk.org. This is an outstanding chance to share
your love of reading with children.
"Reading together is a powerful, shared experience," says Darren Bickel, United Way
President. "United Way is committed to connecting kids with as many caring adults as
possible and Read United is a great way for our community to make a connection."
United Way supplies books and prompt cards to help volunteers get kids involved and
excited about the story being read.
United Way is partnering with Warsaw Community Schools and Whitley County
Consolidated Schools to focus on kindergarten, first- and second-grade classrooms. Read United volunteers will also have a chance to talk about how reading helps them, both at their jobs and in everyday life.
"If you have been wanting to volunteer, this is a great place to start," Bickel said. "All it takes is somebody who wants to spend time with kids and
share their love of reading."
Since 2017, United Way has matched hundreds of volunteers with classrooms,
impacting thousands of children. Read United is one of United Way's Brain Development
initiatives, designed to help kids become amazing learners as they grow.