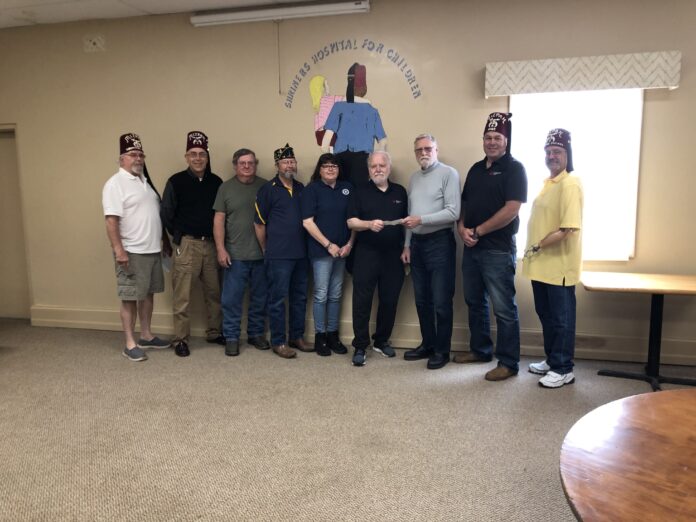 The American Legion and Sons of the American Legion Squadron 49 recently made a donation to the Kosciusko County Shrine Club Turkey Shoot to benefit the Shrine Children's Hospitals.
Representatives from Squadron 49 made the $500 donation, which will directly assist approximately 125 children in Kosciusko County who are patients, treated free of charge, under the care of the Kosciusko County Shrine Club, Mizpah Temple of Fort Wayne and Shrine Hospitals.
According to local Shrine officials, this brings the total from the annual Turkey Shoot, attend by hundreds of local sportsmen, to a direct donation of over $10,500.00 raising the total raised, since inception, to over $100,000.