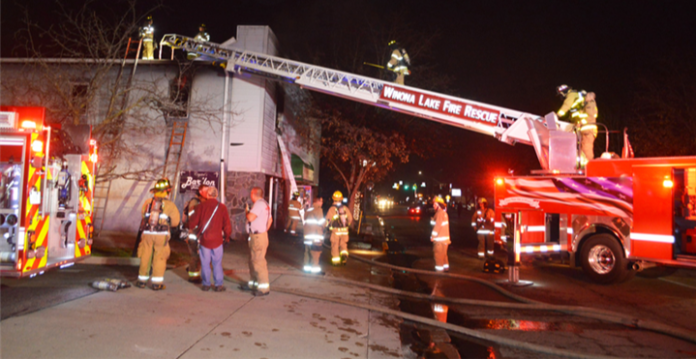 WARSAW — A fire in downtown Warsaw Wednesday night was quickly extinguished by firefighters.
The fire was reported At 8:14 p.m., at an apartment at 211 E. Center St., according to a report by the Times-Union.
The apartment is on the west side of the building, facing Center Street, above Bar'lon, a barber shop.
Warsaw-Wayne Fire Territory Chief Garrett Holderman said the cause of the fire was unknown as of Wednesday night.
No injuries were reported.
Holderman said Warsaw, Winona and Plain Township fire departments were doing some live fire training just down the road so they were able to respond quickly.