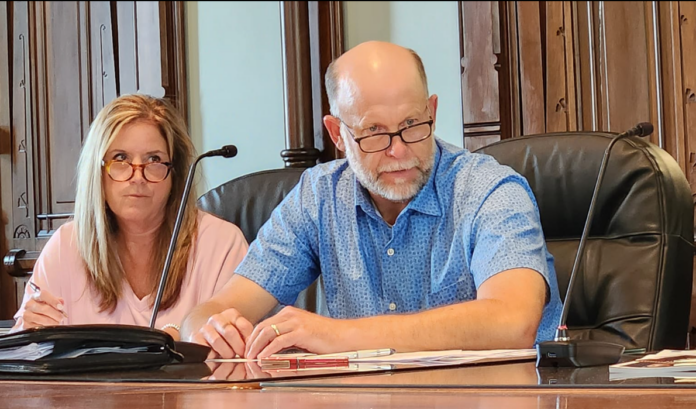 By Dan Spalding
News Now Warsaw
WARSAW — In one fell swoop, Kosciusko County leaders approved the use of American Rescue Plan Act money for three major projects including one that will extend broadband service to residents in Sidney.
County Council and the County Commissioners approved a recommendation from the ARPA committee Tuesday for use in conjunction with the county's HELP initiative made available through the state of Indiana.
The county was obligated to use $1 million in ARPA money to access another $1 million in Community Development Block Grany money, according to Community Coordinator Amy Roe who spearheaded the proposals alongside the local HELP committee.
REMC and its subsidiary, Kosciusko Connect, are developing a plan to provide service to an estimated 90 customers. The group's effort began three years ago and has extended service to thousands of customers.
Some of the $310,000 for the project will also go toward upgrades on a communication tower.
Sidney is one of several areas in the county that lack broadband service.
"This was one that rose to the top from a perspective of the number of residents we could impact and just how poor the service they currently have," said County Commission Cary Groninger.
Kosciusko Connect has extended 1,100 miles of fiber optic in the county.
"Today, we are excited that over 18,000 locations now have access to the best technology and … upload speeds available at affordable prices,"  said Curt Barkey, vice president of technology and broadband.
"We really feel we're making a difference," he said.
Kosciusko REMC extends the service and Kosciusko Connect provides the service.
Other projects to receive funding is the county park board's greenway and blueways trail plan ($80,000) and the Chinworth Bridge Greenway extension. ($750,000).
Roe said the three projects represent the cream of the crop that the local HELP committee was considering.
"It felt like Christmas," Roe said afterward.
"We've been fighting hard to research all the different opportunities and what made the most logical sense and would leave a lasting legacy for the community," Roe said.
Officials said extending broadband could be complete in late 2024.