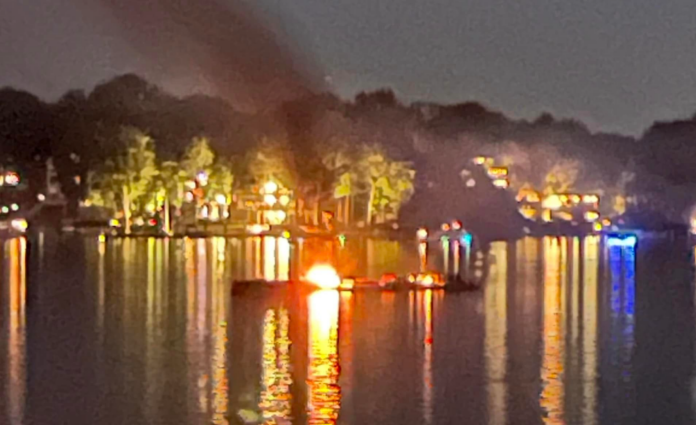 Staff Report
WARSAW — A barge used to launch fireworks Saturday night on Tippecanoe Lake caught fire shortly after the display began.
Tippecanoe Township Fire Territory Fire Chief Jeremy Likens confirmed the fire. 
The fire caused fireworks to begin launching randomly. 
Emergency responders parked at Tippy Dance Hall used a fire boat to douse the blaze. 
There were no reports of injuries.
Fireworks started at about 9:45 and fire began around 10 pm.