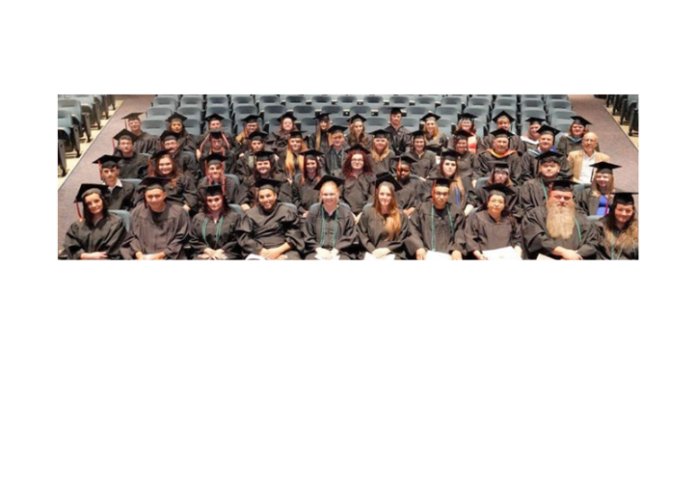 Times-Union Report
WARSAW — The Warsaw Adult Education held a graduation ceremony on June 23 for 43 students who completed their High School Equivalency Exam during the past school year.
Dora Schmucker opened the ceremony with the Invocation while Brian Shepherd delivered a commencement address.
The keynote speaker was Warsaw Mayor Joe Thallemer who challenged the students to discover and pursue their passion and then obtain the necessary advanced training to reach that goal.
Various Warsaw Community School Board members shook hands with each graduate as they crossed the stage. Rep. Craig Snow and Sheriff Jim Smith were also on hand to congratulate the graduates, according to a provided news release.
The program assisted 91 students seeking to earn their HSE during the recent school year.  The success rate for the students was 52%. No other Adult Education Program in the state of Indiana performed at a higher level than did Warsaw Adult Education, according to the release.
Warsaw Adult Education is indebted to:
• The local Boy Scout Troop who "presented the Colors"
• The Kosciusko County Community Foundation for the grant that allowed WAE to purchase needed items for the ceremony
• Warsaw Community Schools (Lori Owens and Leonard Gagnon) for the use of the WCHS Performing Arts Center
• Bill Bailey for his excellent photography work.