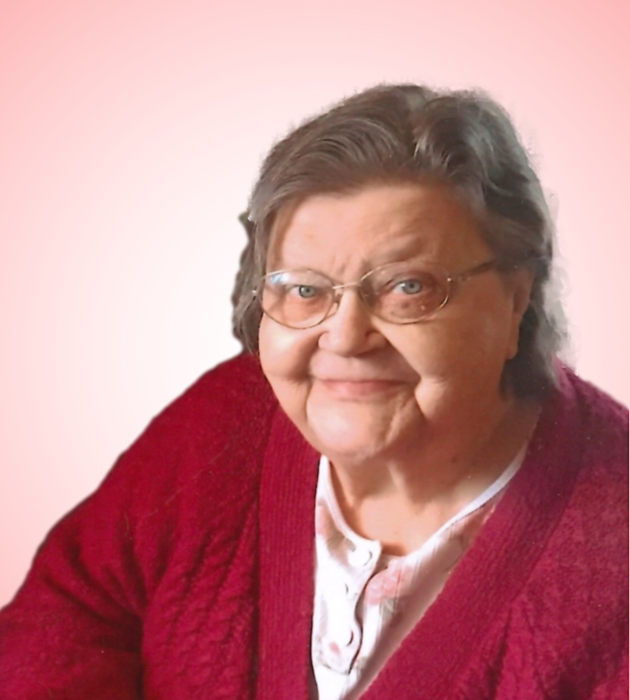 Betty Mae Croy, age 86 and a longtime North Webster area resident, passed away quietly on Thursday, June 2, 2022 at Miller's Merry Manor, Syracuse.
Born in Roann, Indiana on June 14, 1935, Betty was the daughter of Robert J. Sopher, who most knew as "Shorty," and Dorothy V. (Murphy) Sopher. She was 1954 graduate of Chili High School in Miami County.
Betty was a hardworking person. She spent many years with Dekko Engineering in North Webster, retiring in 2012. She also spent time more than 10 years at Homer's Bar and Grill in North Webster and several years with the VFW Post 1342 where she worked as a club manager and a bartender. She was also Past Commander of Post 1342's Auxiliary and a lifetime member of the post. She attended Country Bible Church for many years and was a proud patriot.
Surviving with memories to cherish are four children: daughter, Teresa Rosenquist of Warsaw and three sons: Galen (Kathy) Sopher of North Webster, Tony (Marnie) Croy of Leesburg and Jeff (Barb) Croy of Mooresville; nine grandchildren and 11 great-grandchildren. She was preceded in passing by her parents; sister, Elender McGinnis and great-grandson, Braxton Rosenquist.
Owen Family Funeral Home, State Road 13 and C.R 500 North, North Webster is assisting the family. Friends may gather at the funeral home on Monday, June 6, 2022 beginning at 11 a.m. Owen Family Funeral Home's Funeral Celebrant, Sharon Brockhaus will officiate Betty's Life Celebration service beginning at 1 p.m. Burial will follow in North Webster Cemetery, Mock Addition.
Memorial gifts may be directed to American Legion Post 253 Van Fund or to New Hope Pet Rescue with envelopes available at the funeral home. Written condolences may be left for the family at www.OwenFamilyFuneralHome.com
To send flowers to the family, please visit our floral store.