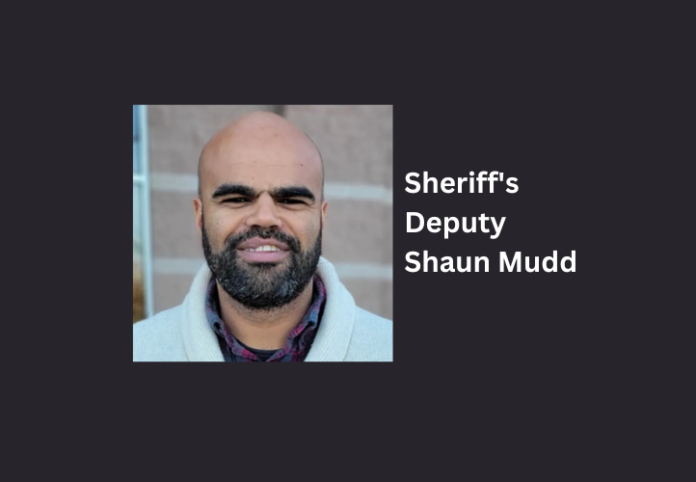 By David Slone
Times-Union
WARSAW — A person recently messaged Shaun Mudd and told him his "Bowling Against Bullying" program has helped them with their daughter and that they were already looking forward to this year's event.
"It's always when you don't think you're doing much, it seems like you're doing a lot," he said.
Bowling Against Bullying is Saturday from noon to 3 p.m. at The Bowling Alley, 1535 N. Detroit St., Warsaw.
Along with free bowling, there will be door prizes, pizza and drinks.
Chris Cage, from Willie 103.5, will talk about his son Christian, who took his own life, for the first 20 minutes of the event before the bowling begins.
Cage will also broadcast the entire event on the radio.
This is the fifth year for Bowling Against Bullying.
In 2017, Mudd, a Kosciusko County Sheriff's Office deputy, found out about a student who was being bullied at a local school. Touched by the student's story, he wanted to do something special for him and other bullied students. It was supposed to have been a one-time thing when he and a friend gathered door prizes and paid for food and lanes at The Bowling Alley in Warsaw. It became an annual event and, thanks in part to Live Well Kosciusko and Executive Director Lisa Harman, it's become a nonprofit.
"It's really helped out since I signed with Live Well Kosciusko and they gave me that 501(c)3 status, so that anybody who donates gets a tax break from that," Mudd said.
This year, Mudd established the Bowling Against Bullying Rise Up! Scholarship Fund at the Kosciusko County Community Foundation.
There won't be a raffle at the Bowling Against Bullying event this year in order to have a fundraising dinner in January or February for the scholarship.
"Last year, we kind of looked at things and got together and said, where can we go, what else can we do to extend the project, and we came up with a scholarship," Mudd said. "So, I approached Brenda (Rigdon) over at the Kosciusko County Community Foundation, and was talking to her, and she said, 'Here's what you need. Here's what you've got to start with.' I signed with them in January of this year."
He has to raise $25,000 in two years to get the scholarship going that will live on in perpetuity from the interest. As of Wednesday, he has $10,000 raised toward that scholarship. It will be a $1,000 scholarship for kids who have been bullied in school and want to further their education through college.
To donate to the scholarship fund, visit kcfoundation.org/funds. Checks can be sent to 102 E. Market St., Warsaw, IN 46580 with "Bowling Against Bullying Rise Up! Scholarship Fund" in the memo line.
Mudd isn't sure how many people will turn out Aug. 19 for Bowling Against Bullying, but he's been making an effort to get the word out. At Combined Community Services' Tools for School, he handed out about 50 flyers. He's plugged the event on social media, including Bowling Against Bullying's own Facebook page.
"I'm thinking 150 would be nice. So we'll see. It's hard to judge these things because there's no RSVP, so whoever shows up, shows up, and I always hope I buy enough door prizes for the kids. If it looks like we're going to have a bunch of kids, I'll just run out and buy a bunch more," Mudd said.
According to the Indiana Department of Education, "We are almost back to pre-pandemic levels, which is not good," he said about bullying today. "They just released their report from the 2022-23 school year."
The report states that during the 2022-23 school year, there were 2,060 verbal incidents, 1,656 physical incidents, 618 social/relational incidents, 597 combination incidents, and 529 electronic/written incidents reported.
"There's a saying that hurt people hurt people, so there's a lot of hurting families, which makes hurting kids. And, of course, they just go out and take that aggression out on someone else. How we solve that? I have no idea. That's one of the million-dollar questions, and it seems like we go on more and more juvenile complaints, as far as a 10-year-old throwing a temper tantrum and destroying the house. We want to kind of blame the parents like, 'spank your kid,' but it's not always that. I don't know what the increase is, but it's just a lot of mental health issues in the youth today. I don't know where it's coming from," Mudd said.
A board helps organize Bowling Against Bullying each year. The board includes Mudd, Holly Hummitch, Paul Nowak and Joanna Eccles. They're the ones who said they wanted to be involved from the get-go, Mudd said.
"I'm always grateful for them," he said.
Mudd grew up in the 1980s and '90s and on shows like "Little House on the Prairie."
"There's one where the reverend says something in the area of 'love one another and care about each other.' That's it. That's the simplest thing you can do in this world, is love one another and care about each other," Mudd said. "It doesn't cost anything, but maybe some time."