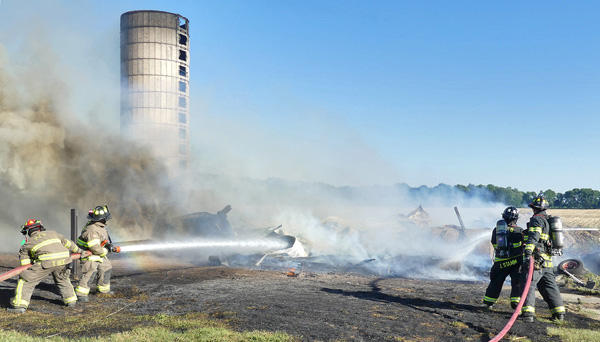 PIERCETON – There were no injuries after burning brush caught a Pierceton barn on fire Tuesday evening.
The Pierceton Fire Department was called to 6827 E. CR 150, Pierceton, at 6:46 p.m. Tuesday, according to Chief Gordon Baker. According to public records, the property is owned by Jonathan Cosby.
Baker estimated the barn to be a total loss and estimated damage at $100,000. He could not identify what was in the barn.
North Webster, Sidney and Winona Lake fire departments and Lutheran EMS assisted and Warsaw-Wayne Fire Territory sent a rehab trailer.
Firefighters were still at the scene as of 8:45 p.m. Temperatures were over 90 degrees as firefighters battled the blaze.