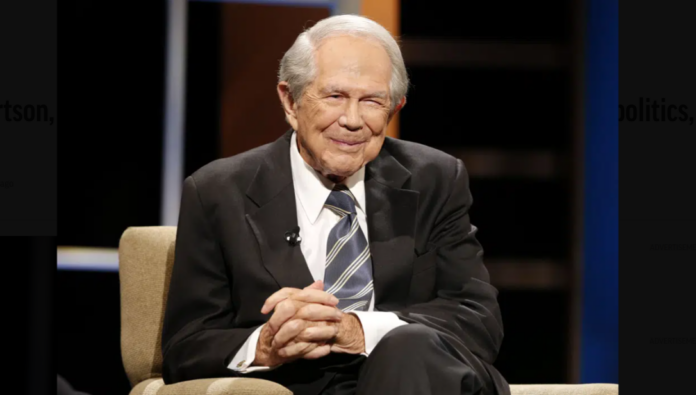 VIRGINIA BEACH, Va. (AP) — Pat Robertson, a religious broadcaster who turned a tiny Virginia station into the global Christian Broadcasting Network, tried a run for president and helped make religion central to Republican Party politics in America through his Christian Coalition, has died.
He was 93.
Robertson's death Thursday was announced by his broadcasting network. No cause was given.
Robertson's enterprises also included Regent University, an evangelical Christian school in Virginia Beach; the American Center for Law and Justice, which defends the First Amendment rights of religious people; and Operation Blessing, an international humanitarian organization.
For more than a half-century, Robertson was a familiar presence in American living rooms, known for his "700 Club" television show, and in later years, his televised pronouncements of God's judgment, blaming natural disasters on everything from homosexuality to the teaching of evolution.
The money poured in as he solicited donations, his influence soared, and he brought a huge following with him when he moved directly into politics by seeking the GOP presidential nomination in 1988.
Robertson pioneered the now-common strategy of courting Iowa's network of evangelical Christian churches, and finished in second place in the Iowa caucuses, ahead of Vice President George H.W. Bush.
His masterstroke was insisting that three million followers across the U.S. sign petitions before he would decide to run, Robertson biographer Jeffrey K. Hadden said. The tactic gave him an army.
″He asked people to pledge that they'd work for him, pray for him and give him money," Hadden, a University of Virginia sociologist, told The Associated Press in 1988. ″Political historians may view it as one of the most ingenious things a candidate ever did.″