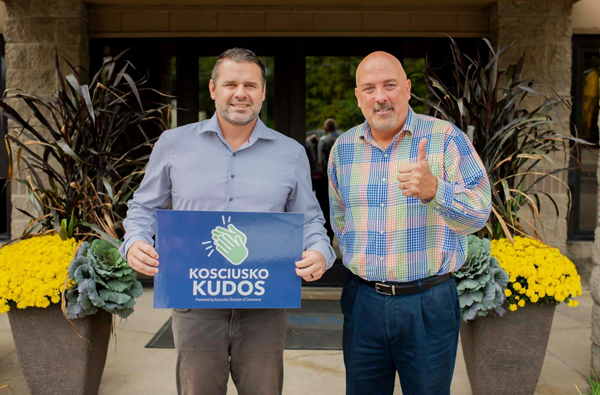 Kosciusko Chamber of Commerce announced their new Kosciusko Kudos program.
Kosciusko Kudos recognition will be given throughout the year to individuals and businesses who go above and beyond in the workplace and/or in the community. The Chamber encourages employers to nominate their staff members and for customers to nominate employees of businesses they believe are doing a great job. Nominations will be evaluated by the Kosciusko Chamber of Commerce staff and recognition will be given to those who fulfill the criteria.
The first Kosciusko Kudos recognition was given to Wildman. They recently donated three pallets of disinfectant wipes in support of Tippecanoe Valley School Corporation, their staff and students.
To nominate a business or individual for Kosciusko Kudos, call the Chamber at 574-267-6311 or visit their website at https://www.kchamber.com/community/kosciusko-kudos/.