Warsaw Community Schools recently welcomed Congressman Jim Banks on Wednesday, Sept. 20, for a tour of several buildings alongside several WCS staff, administrator and board members.
While at WCS, Banks had the opportunity to learn about the many unique programs WCS offers. The tour began at Eisenhower Elementary, where Banks was invited to observe the kindergarten and first grade Spanish Dual Language Immersion classes.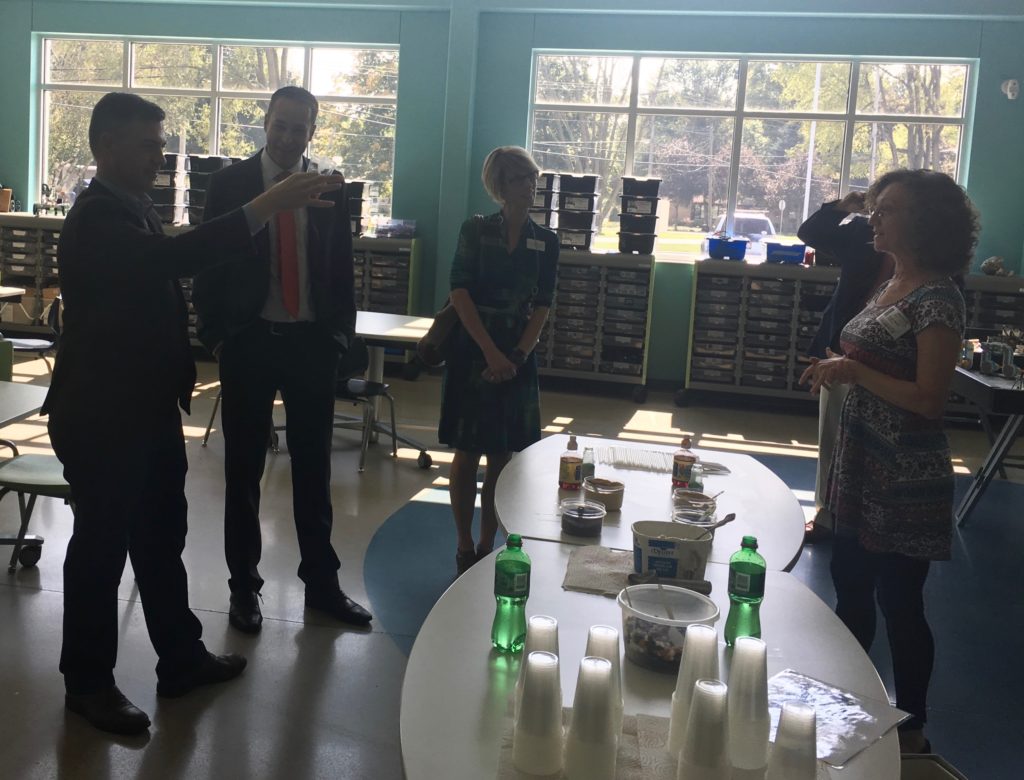 The tour continued on to Washington STEM Academy. Banks had the opportunity to observe and engaged in a pollution awareness program provided by Sarah Baier from KC Recycling. The purpose of the program is to teach students about aquifers and how to protect our freshwater by appropriate disposal of pollutants and poison liquids. Dressed in waders, Banks joined a group of fifth grade Washington students in Eagle Creek. Students collected macroinvertebrates in order to determine the health of the creek. Through exposure to this program and information, students will be motivated to become responsible stewards of freshwater resources.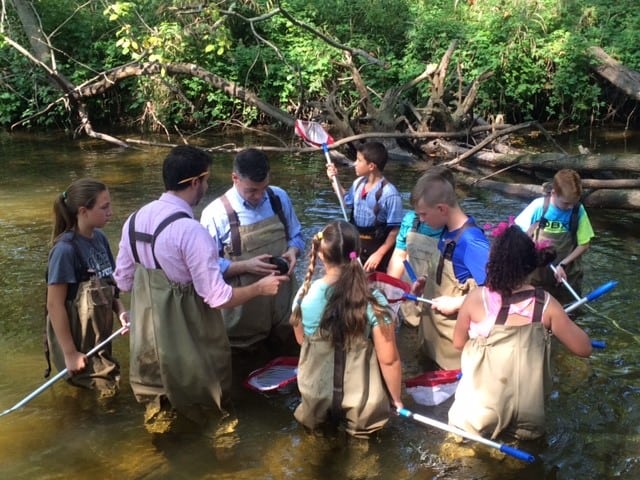 Congressman Banks also had the opportunity to hear of the Warsaw Area Career Center's innovative programs focused on developing community partnerships, industry-based curriculum and entrepreneurship opportunities.