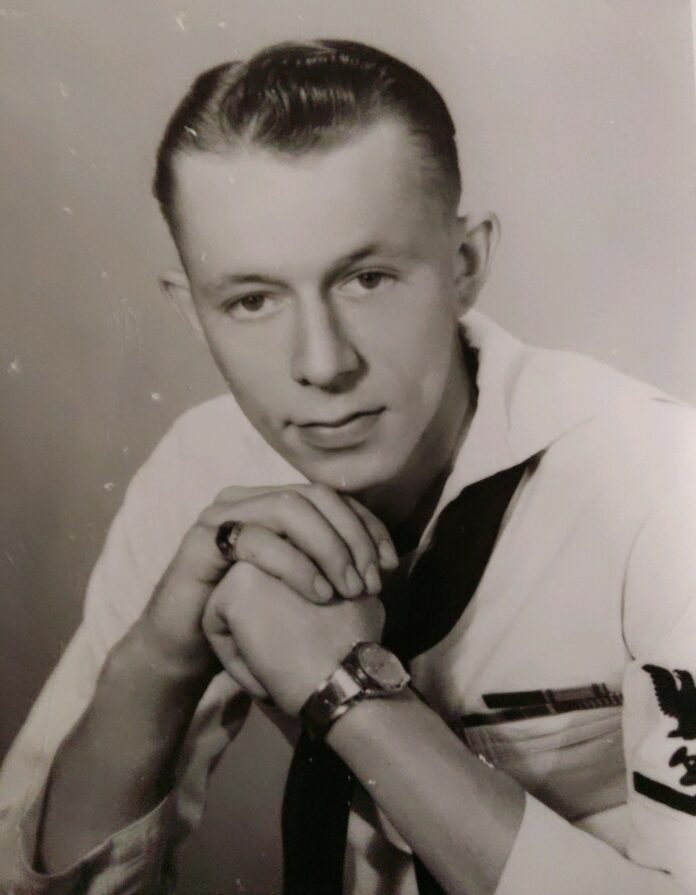 Conrad C. Forks, 88, of Warsaw, died Monday August 8, 2022, at Warsaw Meadows Care Center.
Conrad was born in Fort Wayne on July 8, 1934, the son of (the late) Elmer and Ardice (Anglin) Forks.
After High School, Conrad embarked on a military career that would last the next 20 years, serving his country proudly in the US Navy.
He is survived by his wife, Helen (Noel) Forks of Warsaw; sons, Albert (Susan) Forks and Gail Forks, both of Fort Wayne; step-sons, Joseph (Karen) Derby and Michael Derby, both of Granger and James (Donna LeClaire) Derby of Weston FL; grandson, Rob (Jessica) Forks of Fort Wayne; 9 step-grandchildren, including Adam Elzey and Matthew Elzey, both of Fort Wayne; brother, Bob Forks of Fort Wayne and sister, Ruth Ann (Roy) Godfrey in Florida. In addition to his parents, Conrad was also preceded in death by a brother, Don Forks and step-grandchildren, Taylor Elzey and David Elzey.
Services 2:00 Saturday August 13, 2022, at McHatton Sadler Funeral Chapel, 2290 Provident Ct. Visitation is from 11-2 Saturday in the funeral home. Conrad will be buried at 11:00 Monday in St. John Lutheran Cemetery, Fort Wayne.
The family's preferred memorial is Morning Star Hospice & Palliative Care, 1128 E Winona Ave Ste B, Warsaw IN 46580. To share a remembrance of Conrad or to offer condolences to his family, please visit www.mchattonsadlerfuneralchapels.com