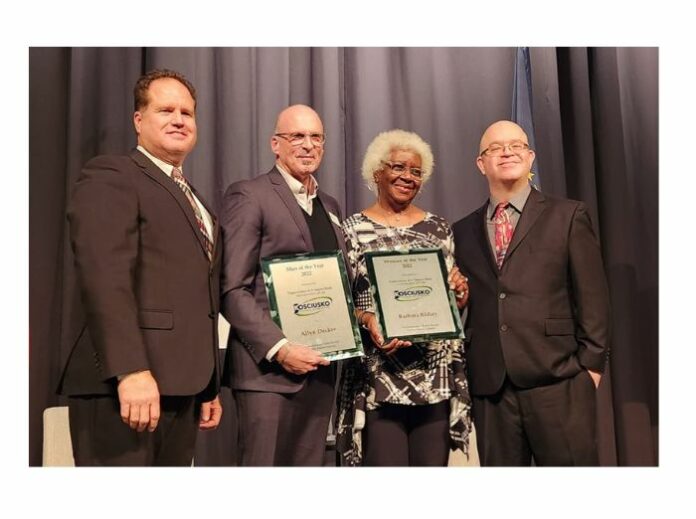 Staff Report
WARSAW — Kosciusko County's man and woman of the year were announced Thursday night.
Recipients of Kosciusko Chamber of Commerce's most prestigious awards were Allyn Decker and Barbara Ridley.
Decker is the Vice Chancellor at Ivy Tech Community College.
Ridley is active with Live Well Kosciusko and the Beaman Home, among others.
Both have long records of community involvement and incidentally co-chaired the career purpose committee with Live Well Kosciusko.
The annual dinner was held at the Orthopedic Capital Center in Winona Lake and attracted a record 550 guests.
Look for a full report on all of the chamber awards later today on NewsNowWarsaw.com.