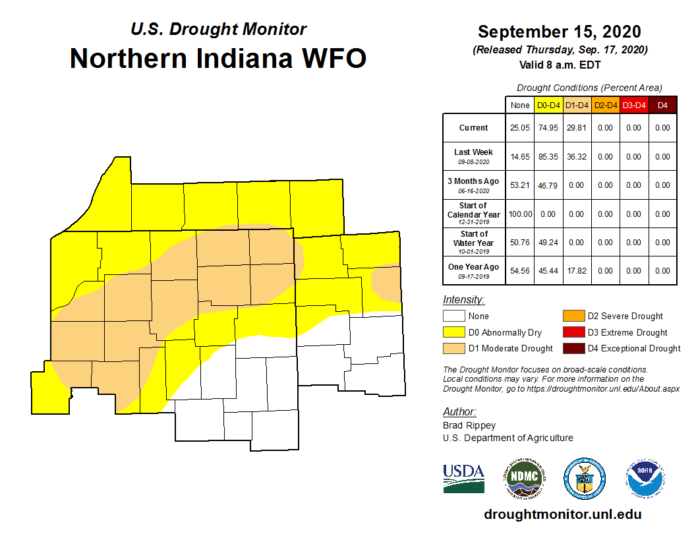 Moderate drought continues throughout the area as dry conditions and little rain has persisted since early June.
The US Drought Monitor from the University of Nebraska, released every Thursday, shows most of Kosciusko County, along with all of Marshall and Fulton Counties with drought conditions. Much of the area is between three and four inches of rain below normal for the year.
The Climate Prediction Center is showing precipitation to remain below normal through the rest of the year, keeping drought conditions in place. Rain is not in the forecast over the next week, while temperatures will be autumn like this weekend, but returning close to 80 degrees late next week.