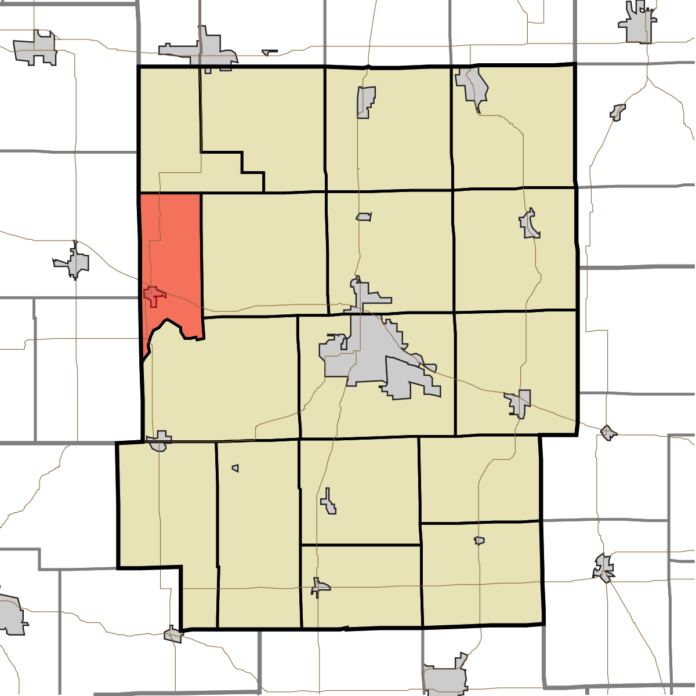 The topic of bringing fiber internet to Etna Green was discussed Tuesday during the Etna Green Town Council meeting.
Surf Broadband Solutions President Gene Cruise said his company is a regional internet provider based out of Elkhart, with a number of offices in LaPorte, Chicago and Michigan.
The company has been building fiber internet connections in the area, including Plymouth and Bourbon, and starting work in Bremen next week, he said.
"And it'll create a fiber optic ring between those communities," said Cruise.
When Surf did work in Bourbon, the company had to build out a little toward Etna Green in order to connect to its fiber internet in the area. He said since company is doing that, they might as well come to Etna Green.
Cruise said he understood from Councilman Jason Hanes that the Council approved an ordinance last month to support broadband in the town.
"We'd like to see if the town wants high-speed internet, fiber optic internet and we're kind of looking for a partnership – no money. What works good for us is when a town says yes, we want you and will be supportive of in terms of permitting and making permitting go smoothly," Cruise said.
What the company does with a lot of smaller towns is it gets with the town and determine how many feet the town's locators can handle a day. "We want to coordinate that with you so it doesn't cause havoc for your staff."
Council President Keith Claassen asked what type of timeframe they were looking at to get the work done.
Cruise said they were looking at approximately a 60-day timeframe once they have the permits.
Shane Gann, field supervisor for Direct Line Communications, said the only problem would be crossing the railroad tracks and the type of system they end up using.
Cruise asked what the permitting process in the right-of-ways in Kosciusko County was like. Hanes said it goes through the county, but they always get a blessing from the town.
Claassen said unless what is requested goes against any of the county's rules, they usually go with what the town decides.
Town attorney Jay Rigdon said it looks like Surf would use easements and rights-of-way so it didn't have anything to do with zoning, which Cruise said was correct. Rigdon said to check with the county to make sure what he was saying was correct because he didn't represent the county.
Cruise said he wanted to make sure the town wanted it and could help in streamlining the permit process.
"From my perspective, our board has already approved funding. It's about a half million dollar project that we're going to invest our private dollars to build this out and we're not asking anything from you guys except to make it easy," Cruise said.
Keith asked about rates.
Cruise said Surf had several packages, which included $65 for 100 mBs for upload/download per month. He also said there is no data caps.
Hanes asked if Surf would have enough capacity to handle a lot of people switching over.
Cruise said Etna Green was "one of the luckiest small towns in Indiana" as the fiber circuit that Etna Green would be hooked up to would go to Chicago, which is one of the biggest data centers in the world, so the company has unlimited capacity.
Hanes asked if all the homes in town would be eligible for the service.
Cruise said, for his business, it's a simple math equation. Cruise said his company is going to use that equation, figure out how much it would cost the business and say how much they can cover, whether it's most of the town with the exception of a small "sliver" of it. In that case, Cruise said, to get those people covered, the town could charge those people more or a set-up fee to get covered or use American Recovery Funds that could "kick in" to get those people covered. His guess would be everyone in the town limits will be covered.
In other business, the Council:
• Approved an increase of the trash fee to $14.20 from $13.53, effective immediately. Clerk-Treasurer Patti Cook said the increase would be to cover costs. Rigdon was asked to put an ordinance together to address the fee increase.
• Approved a quote from G&G Hauling & Excavating for $50,607.75 for drainage work at Etna Green Mobile Home Park.