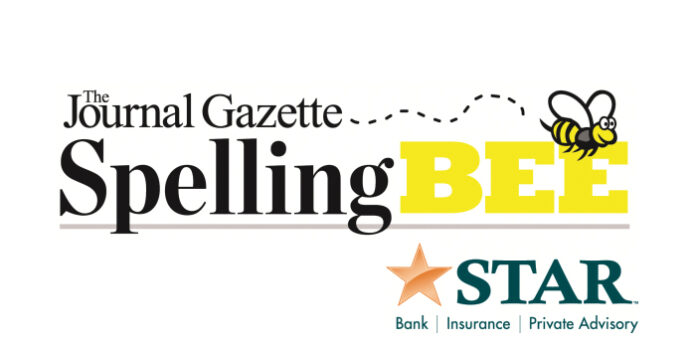 Fifteen students are vying for a chance to head to the Scripps National Spelling Bee in Washington, D.C. this weekend.
The 66th annual Journal Gazette Regional Spelling Bee takes place on Saturday at Purdue University Fort Wayne, beginning at 10 AM. One of those students include sixth grader Titiksha Gorhe from Lincoln Elementary School, who won the Kosciusko County Spelling Bee in February.
The winner goes to the National Spelling Bee in May.
Other students participating this weekend:
Vernon Hilty, representing Adams County and South Adams Middle School
Achyut Ethiraj, representing Allen County and Cedar Canyon Elementary School
Jayden Litchfield, representing Defiance County (OH) and Ayersville Elementary School
Jude Hoeffel, representing DeKalb County and Garrett Middle School
Levi Bordeaux, representing Huntington County and Crestview Middle School
Noah Tropp, representing LaGrange County and Lakeland Intermediate School
Sarah Wong, representing Paulding County (OH) and Paulding Middle School
Bryant Gowen, representing Steuben County and Carlin Park Elementary School
Brady Petrie, representing Van Wert County (OH) and Crestview Middle School
Joshua Steely, representing Wabash County and Manchester Jr/Sr High School
Corinne Isch, representing Wells County and Kingdom Academy
Ava Rowe, representing Whitley County and Indian Springs Middle School
Daniella Cheeseman, representing Williams County (OH) and Stryker Local School