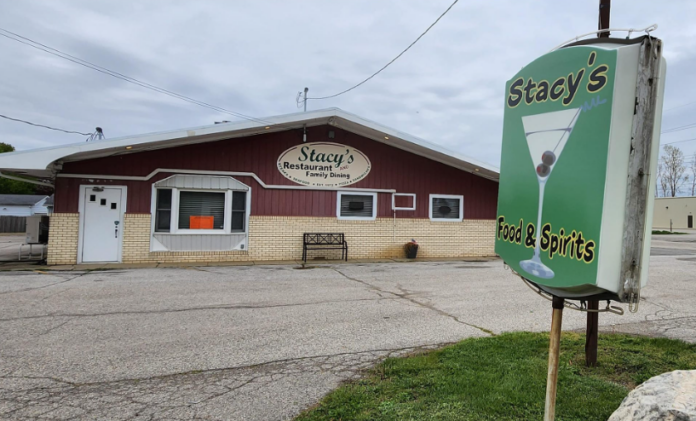 By Dan Spalding
News Now Warsaw
WARSAW — The old Stacy's restaurant in Leesburg is now expected to open by the end of July under new ownership and a new name – Steuby's.
Steuart and Shawnee Wysong, two former regulars of Stacy's who also happen to own Wysong Insurance, purchased the restaurant on SR 15 after it closed in December.
The restaurant is currently under renovation. 
On Thursday, the Wysongs appeared before the Alcohol Tobacco Commission of Kosciusko County where their request for a transfer of the beer, wine and liquor restaurant license won a recommendation from the county board to the state.
Stacy's had been a fixture in the community for 50 years.
"We want to bring back to Leesburg what Stacy's had already created there," Shawnee said.
"We're really hoping this benefits the community," Steuart said.
The menu will be changed to include more "elevated comfort food," including lasagne, seafood boil and roasted chicken, they said.
"We're hoping to really benefit the community," Steuart said.
They tentatively plan to be open Wednesday through Sunday brunch.
They had considered buying the property and relocating the insurance office in the downtown Leesburg area, Steuart said.