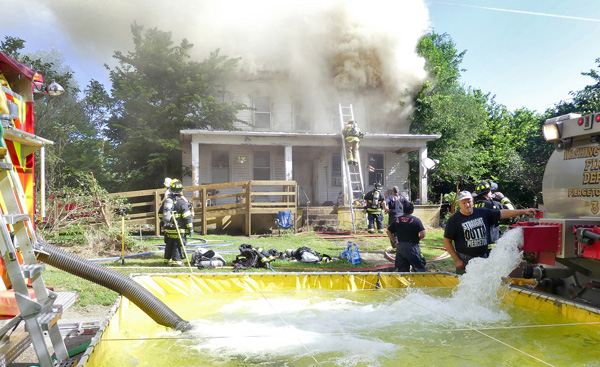 A house was severely damaged near Pierceton Monday morning.
Multiple fire departments were called out to the home in the 7200-block of County Road 150 North around 10 AM after a passerby called 9-1-1 and reported smoke coming from the home.
Fire officials did not report any injuries and that everyone was able to escape the home. The fire remains under investigation, but Pierceton Fire Chief Gordon Baker said it appears to be accidental. It started in an interior room on the first floor, but quickly spread to the second.
Damage was estimated at $100,000.