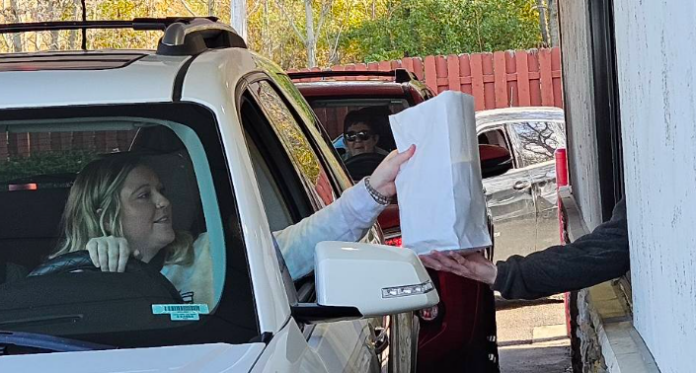 By Dan Spalding
News Now Warsaw
WARSAW — If you're hoping to get a final taste of Penguin Point food before the last few stores close Sunday, don't wait.
The fast food chain with two stores in Warsaw saw a rush of traffic Friday when the company announced it would close its remaining stores on Sunday night.
But a rush of traffic depleted inventories, leading the Center Street store in Warsaw to close on Friday afternoon. 
The North Detroit Street store in Warsaw had long lines Saturday morning and very limited list of items still available.
The drive-thru was also closed.
Nicholas Womack was in line with his brother on bicycles in the drive-thru around the noon hour hoping to pick up a few final meals for his family.
The 16-year-old Womack had been working at the Center Street store, but lost his job Friday night.
He said the store moved its remaining inventory to the Detroit street location after it closed.
The other remaining stores that were closing included locations in  Auburn, Columbia City, North Manchester, and Wabash.
Tonya Millington, 25, of Warsaw, grabbed a final meal in the drive-thru on Detroit Street.
"They didn't have any burgers or anything left, they only had chicken sandwiches and hotdogs, so that's what we go," Millington said.
"I always came here as a kid with my family, so it's sad to see it close since we can't come here with our kids anymore," she said.