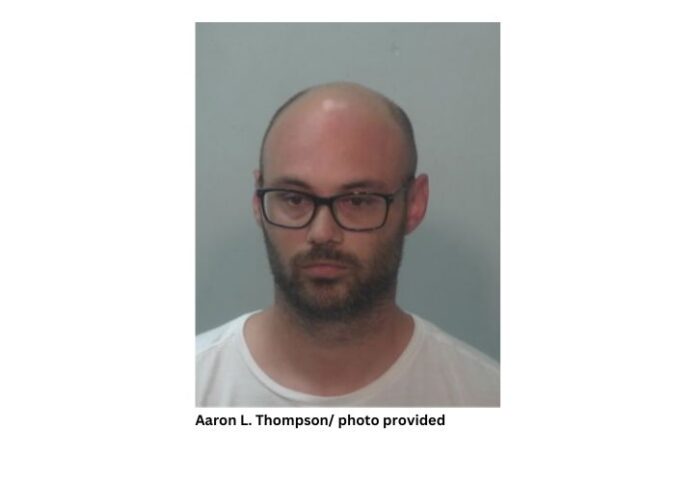 By Whitney Downard
Indiana Capital Chronicle
FORT WAYNE — Allen County prosecutors charged a Fort Wayne man with intimidation and harassment of Congressman Jim Banks after he allegedly threatened the elected representative and his family.
Aaron L. Thompson, born in 1989, called Banks' office at least eight times — once on April 6 and seven times on April 11 — and left several threatening messages, according to a probable cause filing obtained by the Indiana Capital Chronicle.
Intimidation is a Level 6 felony in Indiana and harassment is a Class B misdemeanor.
In an interview with the United States Capitol Police, Thompson admitted to being intoxicated and calling Banks because he disagreed with his political views. In his messages, Thompson said he owned a gun as allowed by the Constitution and told Banks to choose between himself or his daughters, according to the June 2 filing.
"Here's the choice. Your daughters grow up without their dad or you grow old without your daughters," Thompson allegedly said. "… boom, boom you pick …"
To Banks specifically, Thompson said he hoped the representative died in a car crash or "(got) his brains blown out," in an expletive-filled series of messages.
He was arrested Friday and the Allen County Superior Court scheduled an initial hearing for Tuesday.
In a statement, Banks said, "The safety of my family is my top priority. I've been instructed to refer all questions about the ongoing criminal investigation to the Allen County Prosecutor's Office."
* * *
The Indiana Capital Chronicle is an independent, nonprofit news organization dedicated to giving Hoosiers a comprehensive look inside state government, policy and elections. The site combines daily coverage with in-depth scrutiny, political awareness and insightful commentary.
You can read the original version of the story here.