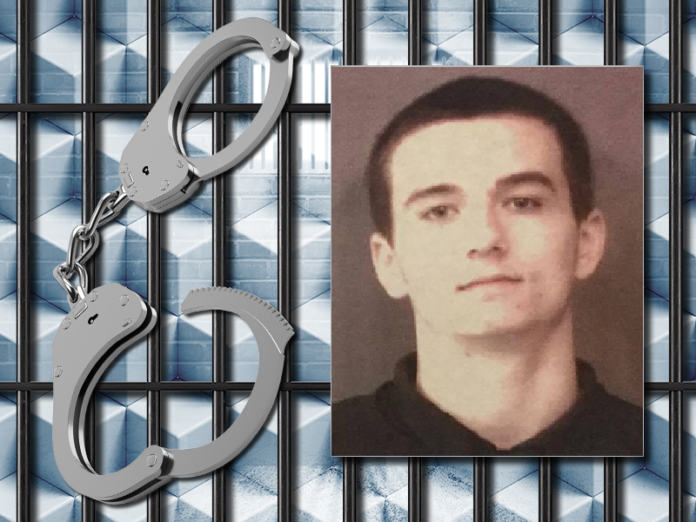 A man who pleaded guilty to sexual battery on a 4-year-old girl will not do any jail time, after a judge accepted a plea deal he once rejected.
Cameron Hunter, 18, Goshen, pleaded guilty this morning to sexual battery, a level six felony, in Kosciusko Superior Court I.
After Hunter pleaded, Judge David Cates reinstated the plea deal he once rejected.
Cates then sentenced Hunter to 2-1/2 years on probation.
Police say Hunter, then 17, inappropriately touched the girl in September of 2016.
The plea deal negates the need for a jury trial that was scheduled for March and would have required testimony from the victim.
Chief Deputy Prosecutor Brad Voelz said the family would never recover from the betrayal they felt after they took Hunter into their home to live.
Hunter will be required to be on electronic monitoring, will have to register as sex offender and is forbidden from contact with anyone under the age of 18 without permission from parents.
Friends and family of the victim attended multiple court hearings wearing shirts and bracelets demanding justice.
In previous hearings, the family expressed outrage at the notion of a plea deal that would allow Hunter to avoid prison time.
At this morning's hearing the victim's mother and father tearfully told Cates they thought the deal was in the best interest of their daughter.
"Nothing in this plea, or nothing in the pre-sentence investigation or nothing this court could do would be just, but it's the best possible outcome," Voelz said.
Cates said based on information he had been provided, the plea deal was in the best interest of the victim.
"I wish I had a way to go back and undo what has been done to you folks," Cates told the family.
Hunter was originally assigned to juvenile court, but was transferred to adult court after striking a plea deal with prosecutors.
On Oct. 2, Cates rejected the plea deal. On Oct. 10 Cates sentenced Hunter to 180 days in Kosciusko County Jail for contempt after Hunter violated a court order to stay away from minors.
Hunter is appealing the contempt sentence.
Dana Leon, Hunter's lawyer, filed a motion to move the case back to juvenile court after Cates rejected the plea.
A week ago, Hunter wrote a letter to the judge asking for a new lawyer, claiming Leon was "not fighting for his case," and he was "not guilty" of the crime.
After the acceptance of the plea, Hunter withdrew both of his motions.
Cates gave Hunter seven days from his release from jail to meet with the probation department. Hunter is scheduled to be released in April.