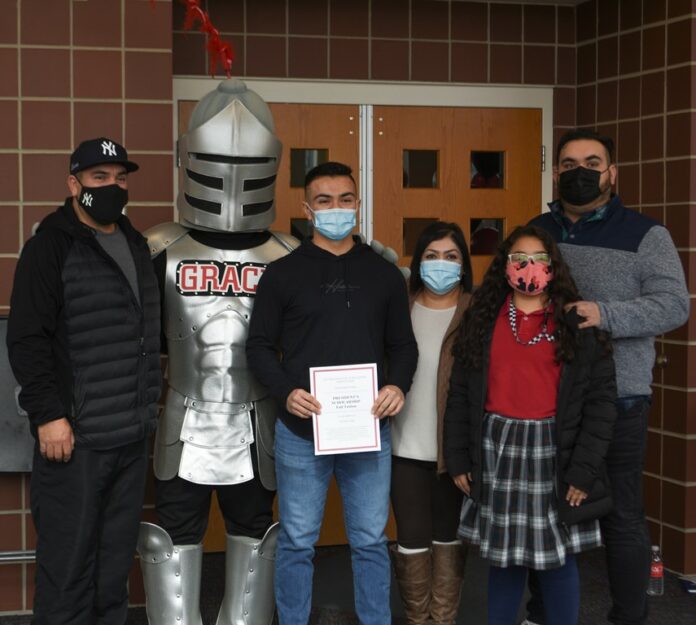 210 student scholars competed in the Presidential Scholarships Days at Grace College this year. Warsaw Community High School senior Nicolas Luna was selected as a top full-tuition scholarship recipient. Congratulations Nicolas!
Only two students were selected for full-tuition. Mark Pohl, Vice President of Enrollment Management, presented the award and added, "Nicolas is such a special young man who has worked so hard. We are so proud of him and excited about his future."
Nicolas did not know that he won until he was surprised by Grace, family, and WCHS staff outside the Performing Arts Center. Sir Red, Grace mascot, made a guest appearance to add to the celebration.
Nicolas graciously accepted the recognition and shared, "It is an honor to receive this opportunity." Congratulations again to Nicolas Luna, Class of 2021, and his parents Jose and Adriana.