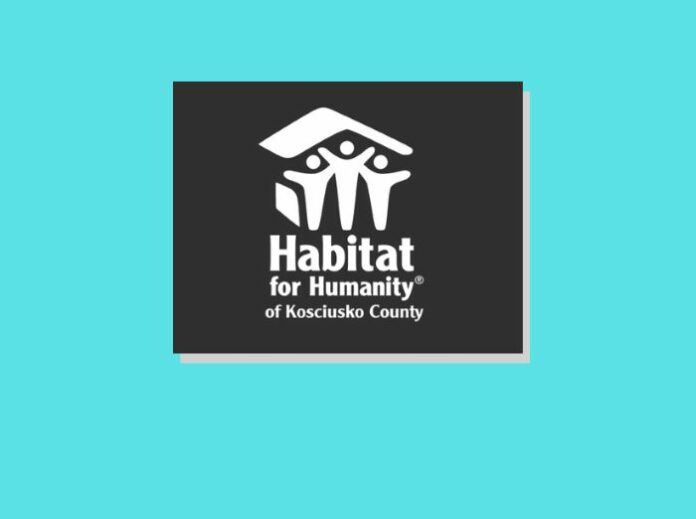 News Release
WARSAW – Kosciusko County residents can apply for a Habitat for Humanity's Homeownership Program beginning Monday, June 5.
Anyone interested is encouraged to apply for Habitat's Homeownership Program by visiting its office Monday through Saturday from 9 a.m. to 3 p.m. The office is located at 3970 Corridor Drive, Warsaw.
A follow-up appointment to submit the application and review the next steps must take place no later than Friday, June 30.
"Even if you don't think you qualify for Habitat's program, please check anyways. A lot of
people never apply because they think their income is too high or they don't understand the program," said Ben Logan, director of the local Habitat for Humanity affiliate.
"Don't assume that you don't qualify, let us determine that," he said.
A complete, detailed application guide is available for free on Habitat's website:
kosciuskohabitat.org/homeownership Habitat will also be holding an info session where those interested can learn more about the Habitat program before applying. Applications will also be available at this event. There will only be one info session on Thursday, June 8 at 6 p.m. at Warsaw Community Church, 1855 S.
County Farm Road, Warsaw.
For more information about Habitat for Humanity of Kosciusko County, visit
kosciuskohabitat.org or follow them on Facebook (@kosciuskohabitat).