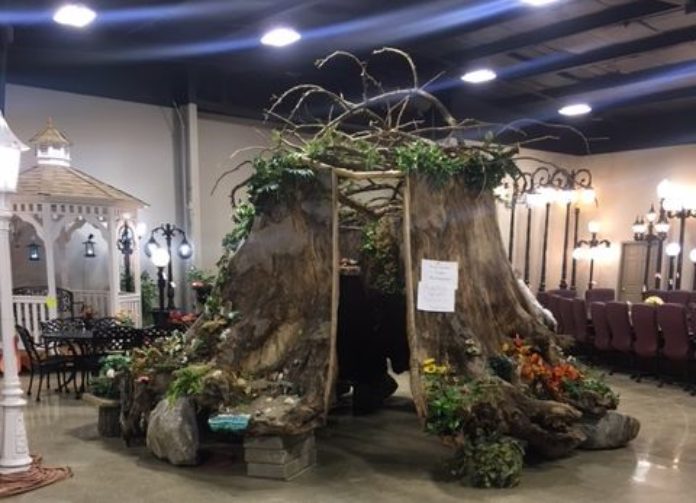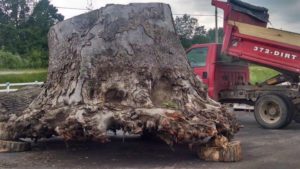 A local landscaping business has what they think could be the biggest tree stump in Indiana.
It was brought in for their wood recycling program, but they don't know exactly where the stump originated. Superior Landscape Products owner Dale Custer estimates the stump is between 250-500 years old based on the tree's rings.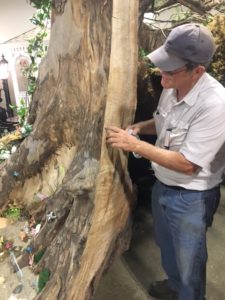 Custer tells News Now Warsaw they're taking the enormous stump and turning it into what they hope will be the world's largest fairy garden. The team at Superior Landscape even wants to have Guinness World Records come out to award the stump with the largest fairy garden title, but so far Guinness has not agreed to add that as a category.
The idea for adding a fairy garden to the stump comes from a popular gardening trend. Karen Rowland designs the tree stump's fairy garden, and has made many of the fairies seen on the tree herself. The rest, Rowland says, comes from kits available for purchase in the store.
They also have classes where people of all ages can come and create a fairy garden of their own. Rowland says the fairy garden phenomena has been popular for a years and has reemerged recently.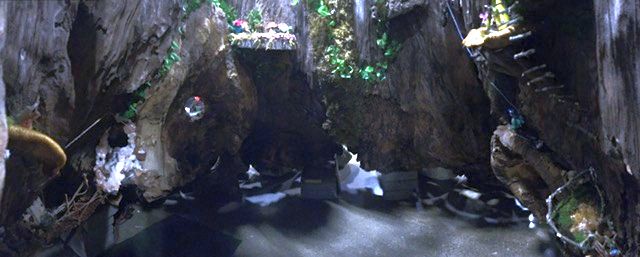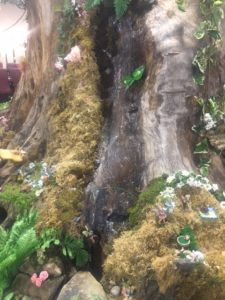 Among the stump's unique features is something called an "inverted burl" where bark grew
on the inside because the tree was hollow. The burl allows for creative placements of the many fairy garden scenes.
Moving forward, Custer says they plan to add electricity so can incorporate lighting aspects into the design, and even add a cloud above. They already have a waterfall that runs down the side of the stump.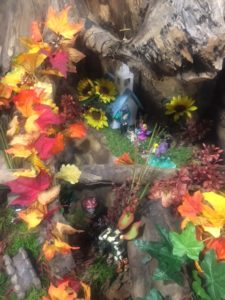 Despite the many decorative elements already in place, they say they're only about 20% done with the fairy garden project. While they aim to have it completed by the spring, Custer and Rowland both agree the fairy garden on and around the tree stump will be an ongoing project.
Custer says the Kosciusko County Convention and Visitors Bureau thinks the tree stump and fairy garden is worthy of a tourist attraction, and could be a stop on bus tours in the future.
They're eager to have members of the community come in to their location on U.S. 30 in Warsaw to see their work as they continue to make progress.