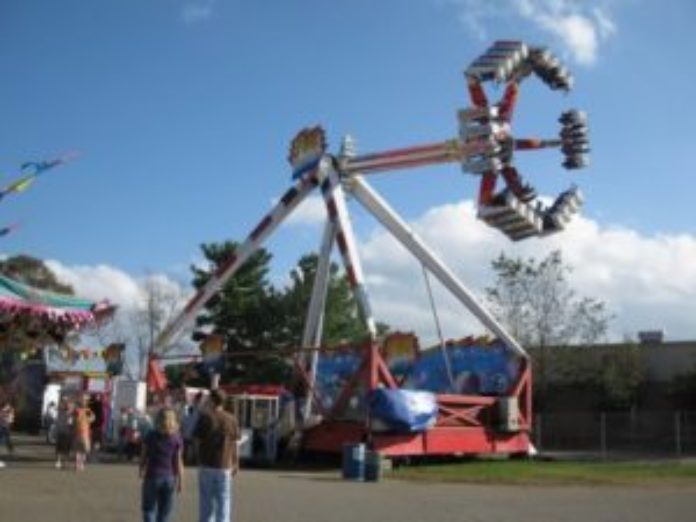 Officials say next month's Indiana State Fair won't include the thrill ride similar to the one that broke apart at the Ohio State Fair, killing one man and injuring seven other people.
The Indiana State Fair said Thursday it's decided with North American Midway Entertainment to not operate the Fire Ball ride during the Aug. 4-20 fair in Indianapolis as the Ohio investigation continues.
The Ohio State Fair's Fire Ball ride operated by Amusements of America malfunctioned Wednesday night and sent riders flying into the air.
Indiana fair officials say their "thoughts and prayers are with everyone impacted by the tragic accident at the Ohio State Fair."
News Now Warsaw also reached out to the Elkhart County 4-H Fair, which is still underway. Their ride-operating company Outdoor Amusement Business Association issued the following statement:
"Our entire industry is dedicated to the safety of the millions of people worldwide who utilize portable amusement rides.
The Fire Ball was being operated by one of the most respected and long established companies in our industry and was designed and manufactured by a leading international maker of amusement rides. This incident took place despite multiple independent inspections of the ride and only a full and complete investigation can identify the issues or issues that led to this tragedy.
Our prayers are with those involved and our commitment as an industry is to identify the cause of this tragedy so that we can continue to provide safe family entertainment at fairs, festivals, and community events."