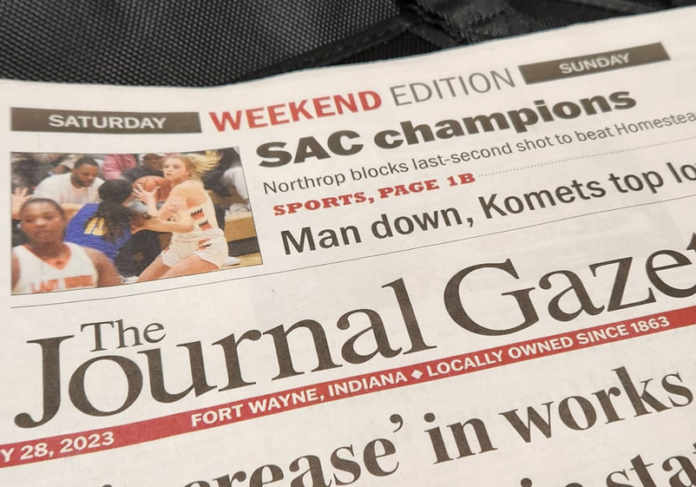 Staff Report
WARSAW – In another sign of the struggling newspaper industry, The Journal Gazette in Fort Wayne has ceased its Sunday print edition.
The announcement was made Saturday as the newspaper unveiled its new, beefed-up Saturday edition, known now as the Weekend Edition.
A story, published below the fold in Saturday's edition, said much of the content found in the Sunday edition would move to Saturdays or other daily editions.
The story cited rising supply and operational costs and the difficulty in recruiting and retaining delivery carriers.
Lori Fritz, president of Fort Wayne Newspapers, said they hope the move will "stabilize" its "carrier force."
The newspaper said the newsroom would continue covering news and sports on weekends but that content normally found on Sunday will be available online.
The newspaper was founded via a merger of two newspapers 124 years ago.