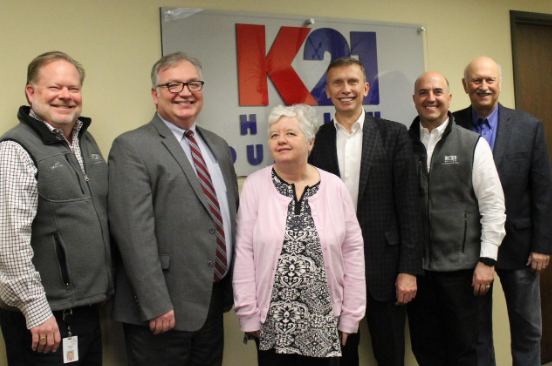 The K21 Health Foundation is issuing a $1 million grant toward the future home of Cardinal Services in the former Marsh building at 500 S. Buffalo Street in Warsaw.
A press release from the organization says the grant will help fulfill Cardinal's vision of creating The Ability Center, a place that will welcome people of all abilities to learn, work and socialize in the heart of Warsaw.
K21 Health Foundation President & CEO Rich Haddad says the Board of Directors beleives Cardinal Services plays a vital role in the community.
"Cardinal's services have a significant health impact, both in meeting needs and providing opportunities, for many of our county's residents. This will help to assure that Cardinal has the facilities it needs to perform its valuable services for generations to come," he says.