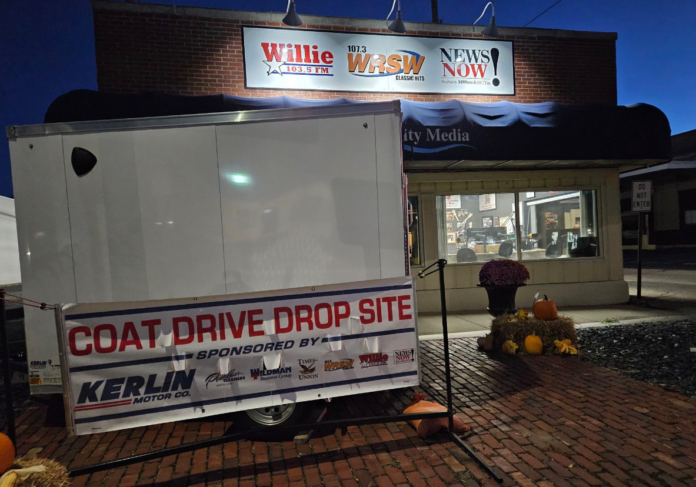 By Dan  Spalding
News Now Warsaw
WARSAW — The Kosciusko County Coat Drive — now it its 25th year —has collected and donated more than 26,000 garments since its inception.
That's 26,195 to be exact, says Valerie Warner, from Kerlin Motor Company, who has has organized the coat drive since the beginning.
The event is unique in that Combined Community Services helps distribute the coats but recipients don't have to fill out forms or qualify for assistance, which are typically requuired for some of the CCS services.
"It is set up to just be able to help someone who might be a little tight on their budget and need a jacket," Warner said "No names are taken. No registration is done. If you need a jacket, you just go in."
Kerlin does all the sorting and transporting while Wildman Business Group and Peerless Cleaners provide washing and dry cleaning (respectively).
The annual event began Monday. Drop off locations include the Times-Union, 107.3 WRSW, Peerless Cleaners, Wildman Business Group and Kerlin Motors
Wildman and Peerless provide washing and dry cleaning.
"It's really heartwarming to have the support and know that people can get a coat without any questions asked," she said.
Warner said she's noticed that they see an uptick in donations during tough economic times and believes that would be the case this year.
The coat collection effort continues until Oct. 27.